« Back to Calendar
Art Brunch for "Emancipation of the Mind" Exhibit at Arts Mid-Hudson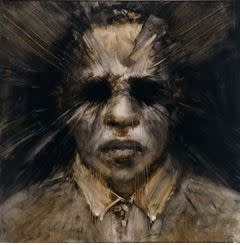 Join us at Arts Mid-Hudson for an exhibit commemorating the life of Dr. Martin Luther King, Jr. and the Civil Rights Movement in the early 1950's and 1960's. 
The Emancipation of the Mind exhibit will reflect on these challenges and triumphs with artworks that remind us of our history while looking to the future of a more equitable society.  
Opening Reception & Reading from 5pm - 7pm by Curator Willie Mae Brown Exhibit Runs January 11 – February 24, 2019Gallery Hours: Monday - Friday, 9:30 a.m. - 5:30 p.m.
Art Brunch: Sunday, February 24 from 1:00-3:00 p.m  Free and open to the public
Featured Events
Newest Events
Events at this Location
There are no upcoming Events at this location