« Back to Calendar
Virtual Program for Kids| Sinterklaas and Dutch Holiday Traditions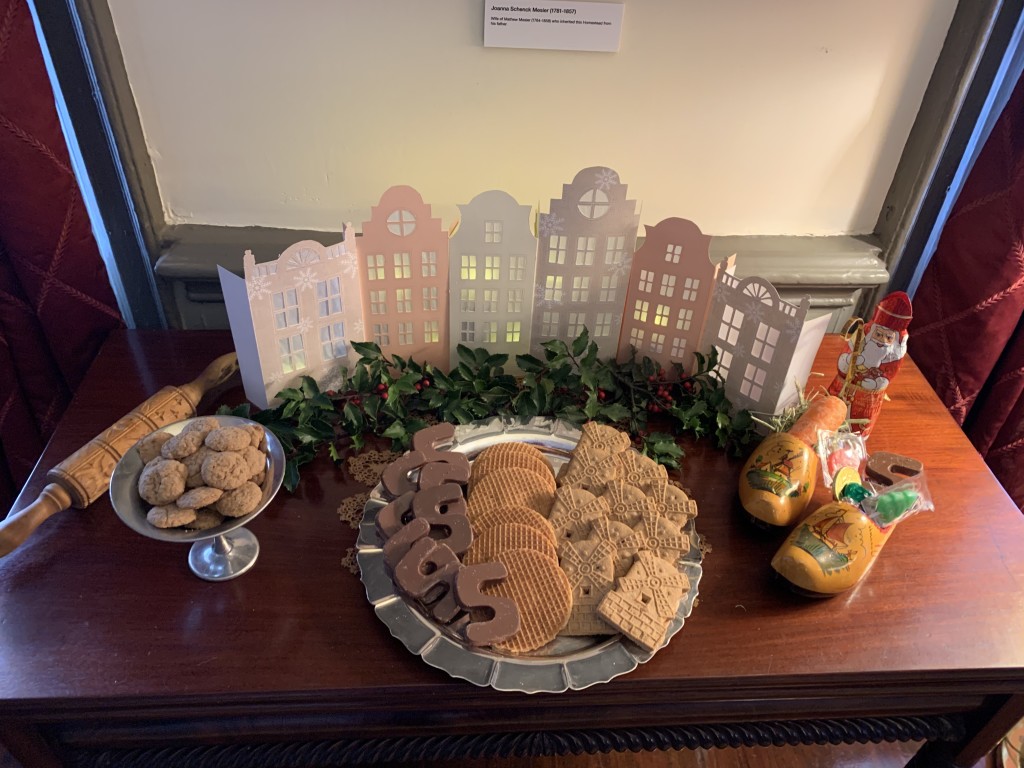 The Mesier Homestead Historic Site in Wappingers Falls, NY celebrates its Dutch roots virtually with "Sinterklaas and Dutch Holiday Traditions". In a program especially for kids, learn about the traditions Dutch settlers brought with them to New Netherland - who is Sinterklaas, and how is the holiday celebrated in the home.
Part 1: Dutch roots and traditions brought to New World from Holland, plus who is Sinterklaas? - Available for viewing Thursday, December 3rd at 4pm.
Part 2: The decorations, food and giving gift of Sinterklaas. - available for viewing Friday, December 4th at 4pm.
Part 3: Story Time. A reading of "Sinterklass", written by Kathy Dobson. - available for viewing Sunday, December 6th at 4pm.
Videos can be viewed on our Facebook page https://www.facebook.com/WappingersHistoricalSociety/ or through our website Sinterklaas page, where you can also learn more about some of the topics we will be covering : https://www.wappingershistoricalsociety.org/sinterklaas
Featured Events
Newest Events
Events at this Location
There are no upcoming Events at this location