« Back to Calendar
Mirna Bamieh / Palestine Hosting Society: Menu of Dis/appearance at Murray's Tivoli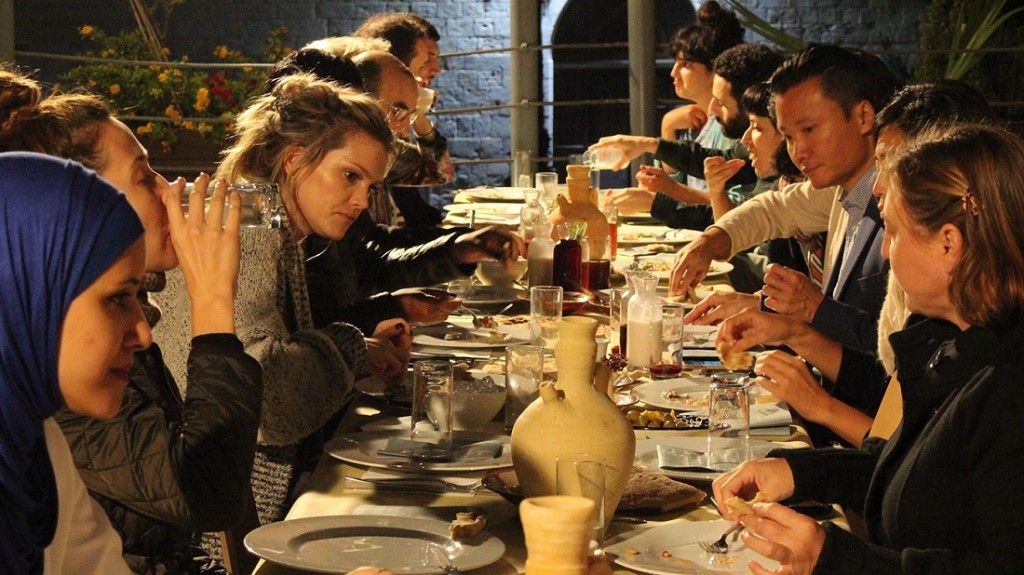 Live Arts Bard and Murray's, Tivoli Present

MIRNA BAMIEH / PALESTINE HOSTING SOCIETY
Menu of Dis/appearance
LAB Commission / World Premiere

In its first dinner performance in the United States, Palestine Hosting Society presents an expanded approach to "palestinianess" that trespasses borders and geographies. Through a menu that brings together dishes from Palestinian cities and villages, alongside others that were preserved in Palestinian refugee camps outside Palestine, and those that narrate inter-generational food habits and memory of the Palestinian diaspora, especially in the United States. Menu of Dis/appearance narrates stories about time, history, and parts of ourselves that we might have allowed to slip away.
This program is a part of the 2019 Live Arts Bard Biennial: Where No Wall Remains.  There are three days November 21, 22, & 23
Featured Events
Newest Events
Events at this Location
There are no upcoming Events at this location