« Back to Calendar
Portals: A Group Exhibition (Opening Reception) at Queen City 15 Fine Art Gallery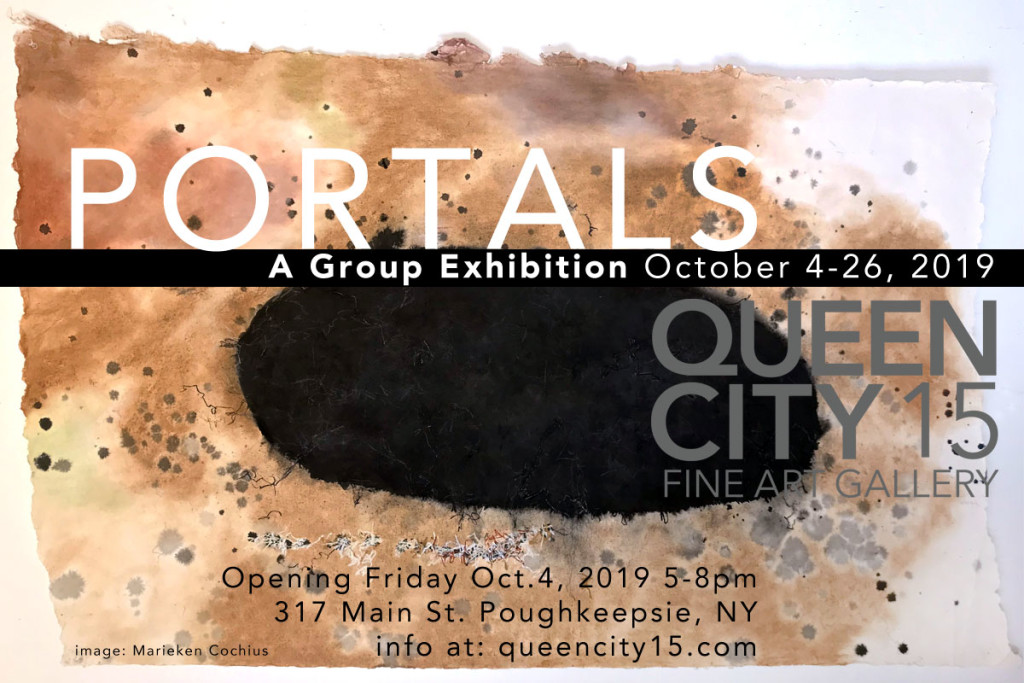 Exhibition Dates: October 4-26, 2019  
"Portals" is group exhibition of artwork.  The group show explores the concept of openings and passages. Work selected by juror Linda Marston-Reid, Executive Director of arts Mid-Hudson, endorses a strange and other worldly view of this theme.
The artists included in this exhibition are: Marieken Cochius, Leslie Connito, Kasmira Demyan, Mary Ann Glass, Nikki Hung, Nansi T. Lent, Holly McCabe, Matthew McDonald, Nizlyn, Emily Nomer, Malgorzata Oakes, Lauren Rauber, Cathy Schmitz, Karl Schmitz, Stefanie Wolfson.
 Also on view this month are the regular members of Queen City 15 Gallery which is an artist run exhibition space in the heart of Poughkeepsie.
Gallery Hours:  Friday 3:00-7:00pm, Saturday Noon-7:00pm and by appointment
Featured Events
Newest Events
Events at this Location
There are no upcoming Events at this location