« Back to Calendar
Pawling Concert Series Hosts Atlantic Brass Quintet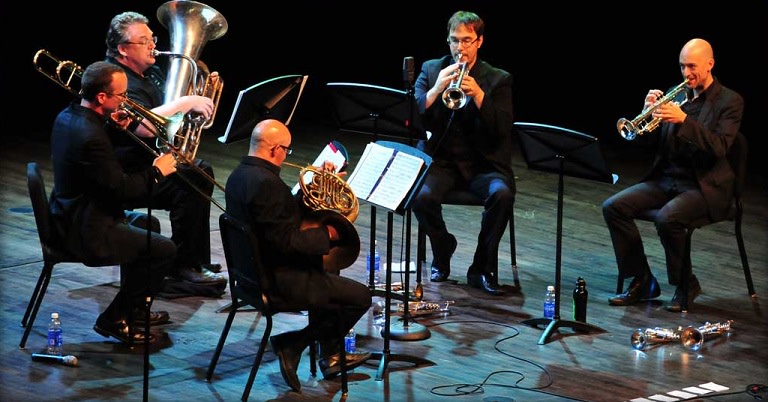 Each concert is held at one of three venues on the Trinity-Pawling School campus:The Gardiner Theater, All Saints' Chapel or Hubbard Court.
Atlantic Brass Quintet
This holiday program fuses familiar tunes (perhaps a rendition of The Nutcracker, certainly seasonal Baroque music) in arrangements both pleasing and sophisticated.  We dare you not to smile and hum.
Concert Calendar
March 27 @ Gardiner Theater - Wu Han, David Finckel & Philip Setzer
April 17 @ Hubbard Court, Smith Field House - Catherine Russell Jazz Ensemble
Facebook Page - Click Here
Featured Events
Newest Events
Events at this Location
There are no upcoming Events at this location