« Back to Calendar
20th Annual Arlington Street Fair!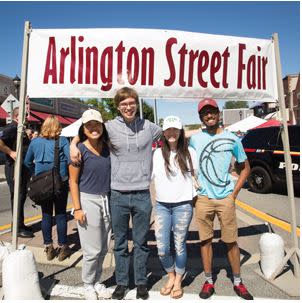 Raymond Avenue from RT. 44/55 East Bound Arterial to Collegeview/Raymond Avenue intersection.

Over 130 vendors selling food, jewelry, art and novelties. Many local nonprofits will be on hand to give out information on services they provide to the local community.

There will be two stages of free entertainment. For the young there will be a youth area on the Arthur May Elementary School Lawn.

The event is a great day to come renew friendships and make new ones!

Featured Events
Newest Events
Events at this Location
There are no upcoming Events at this location