« Back to Calendar
Rock 'N' Run Against Lyme Disease 5K at Lakeside Park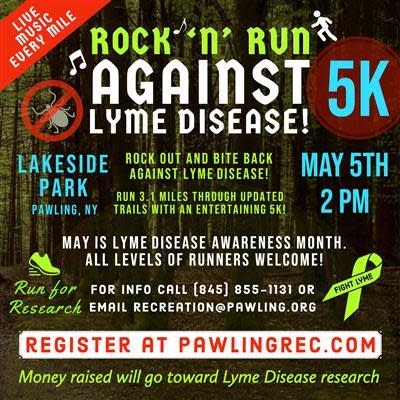 Rock out and bite back against Lyme disease! Come run through our newly updated trails with an entertaining 5k!
May is Lyme disease awareness month so join us for our Rock 'N' Run 5k and enjoy miles of music and entertainment.
This run/walk is to raise Lyme disease awareness and to support the fight against it so come out whether it's your first 5K or you are a seasoned runner! Money raised will go toward Lyme disease research.
Featured Events
Newest Events
Events at this Location
There are no upcoming Events at this location