Choose the Perfect Valentine's Day Special for You and Your Sweetheart!
Celebrate your valentine in Dutchess this February, with a romantic dinner, dancing, and so much more!
February Weekends, 2-3, 9-10, 16-17
Millbrook Vineyard and Winery: 'Chili' Weather Weekends in the Vineyard Taproom. Come spend a winter weekend afternoon with us chillin' in the Taproom by the fire with a delicious bowl of chili and a glass of your favorite Millbrook tap wine. Slammin' Salmon has put together a great line up of different chilis to keep you coming back over and over again! Feb 2/3: Carne Adovada Chili; Feb 9/10: Turkey Pineapple Chili; Feb 16/17: Carne Asada Ale Chili. 26 Wing Rd., Millbrook.
Thurs. - Sun., February 7-17
"Last of the Red Hot Lovers" at Clove Creek Dinner Theater. Written by Neil Simon. Middle-aged and married, overworked and overweight, Barney Cashman arranges three seductions: the first, Elaine, proves to be a bundle of neuroses; Bobbi is next, a 20-ish actress who's too kooky by half; finally comes September and Jeanette Fisher, a gloomy, depressed housewife who happens to be married to Barney's best friend. Fridays and Saturdays at 6pm; Sunday Matinee at 1pm. 18 Westage Business Center Dr., Suite 7, Fishkill, 12524, 845-202-7778. BUY TICKETS NOW
Saturday, February 9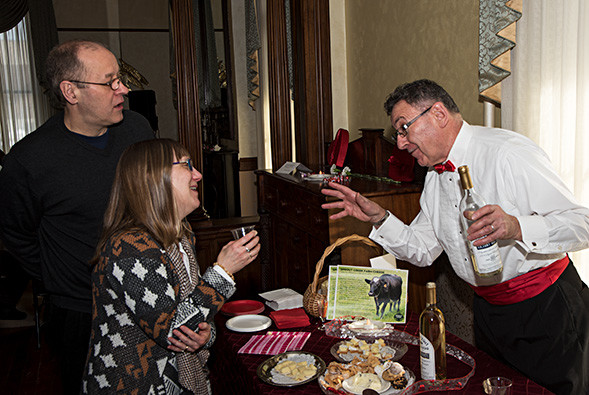 Cunneen-Hackett Arts Center's presents Valentine's Wine, Cheese & Chocolate Tasting in the Victorian Grand Parlor. Celebrate Valentine's Day in the Cunneen-Hackett Arts Center's Grand Parlor with a fabulous fundraiser that tempts the taste buds with pairings of a variety of wines, cheeses and chocolate desserts, all while listening to love songs. The warmth and ambiance in our historic parlor is the perfect respite on a chilly winter's day. 1 - 4 pm. $20. 9 Vassar St., Poughkeepsie.
Vintage Valentines Indoor Flea Market at Darkside Records. Flea Market 12-6pm, live music 6-9pm. Looking for a great Valentine's gift? Love supporting local craft-makers and artists? Just like vintage clothes? We got you. It's a pre-valentine's indoor shopping event with wares from vintage clothing shops, local and hand-made jewelry, crafts and art- and of course, some free live music by from Stunads, Timber Beast, and Freedom Class to enjoy with someone you love! 611 Dutchess Tpke., Poughkeepsie. (845) 452-8010.
Second Saturday Beacon is a city-wide celebration of the arts held on the second Saturday of every month. Special events, art gallery openings, artist receptions and culinary tastings. Many galleries and shops stay open until 9pm. It's kid friendly and a great way to take the pulse of Beacon. (NYTimes, Conde Nast Traveler, UrbanRetreatis, NBC New York Weekend Getaway)
Sunday, February 10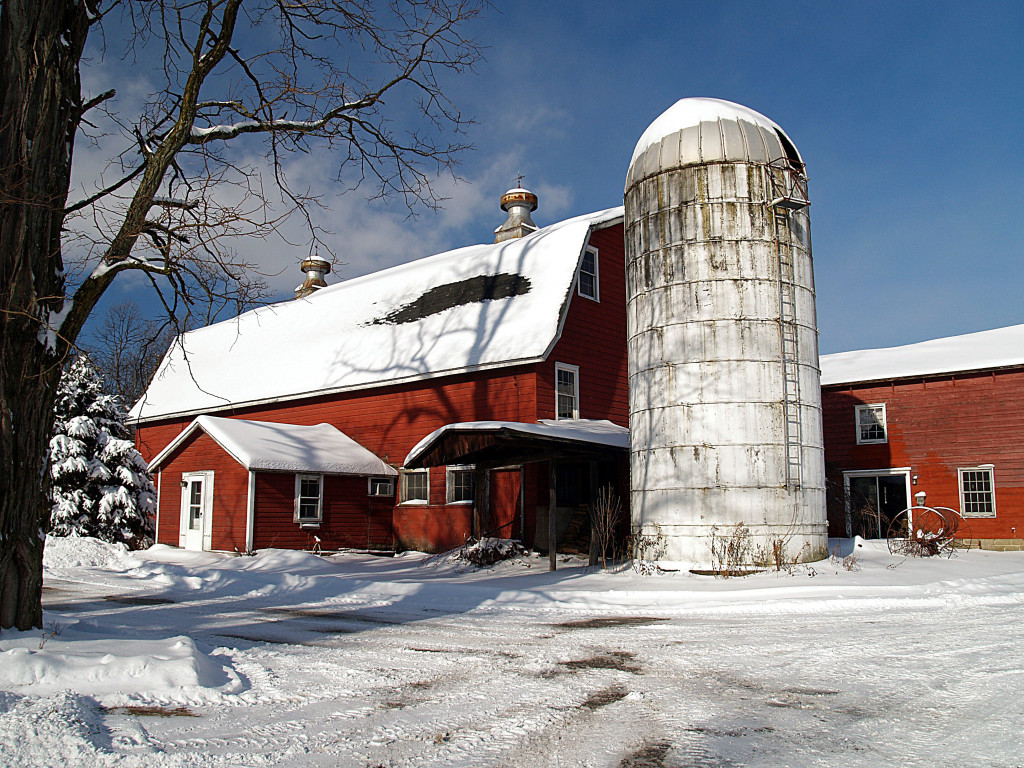 Valentine's Brunch at Sprout Creek Farm – Three Seatings!. Come celebrate Valentine's Day as a family at Sprout Creek Farm with our one of a kind Farm-to-Table all you can eat buffet. Now offering 3 Brunch seatings at 10:30 AM, 11:30 AM and 12:30. Adults $35, Children 6-12 $17.50, Under 5 free. View the Brunch Menu here 845-485-8438. 34 Lauer Road, Poughkeepsie.
Tuesday, February 12
Love Bites Cocktail Party at Millhouse Brewing Company – 7:00pm-10:00pm The "Anti" Valentine's Day party: Celebrate being single! Come party with your friends at Millhouse Brewing Company's multi-floor cocktail party! Music by the Nellybombs on the 2nd floor and DJ Vandybeats on the 3rd floor. Featuring appetizers & dessert displays, small bites and cash bar. $35/pp + tax. 289 Mill Street, Poughkeepsie.
Wednesday, February 13
Mid-Hudson Children's Museum Making Masterpieces Program: Valentine's Day Yarn Hearts. Celebrate the holiday by making a special heart craft for a loved one. We'll have several projects to try. The crafts are all different ways to make heart valentines with string or yarn. $5 materials fee/child plus admission. 2:30- 2:45 pm. 75 North Water St., Poughkeepsie, 12601. (845) 471-0589.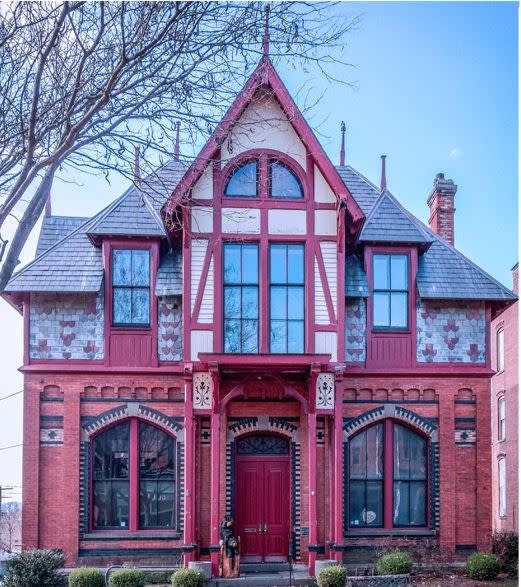 Howland Cultural Center: Weekly Wednesday Dance Night. Valentine's Day Eve is the perfect time to dance with your special someone! Roger's Folly Presents the Weekly Wednesday Night Dance at the Historic Howland Cultural Center! Hosted by The Inn & Spa Beacon at the Historic Howland Cultural Center for winter and spring. Join us and dance to Swing, Blues, Waltz, or your own style. There will be a free introductory Swing dance lesson at the beginning of each night. Swing Dance Lesson: 7:00PM
DJ Dance: 7:30PM - 10:00PM. $12/pp. 477 Main Street, Beacon. 845-205-2900
Thursday, February 14
Valentine's Day Candlelight a la Carte Dinner at Charlotte's in Millbrook. Housed in a 19th century church, Charlotte's offers a variety of settings including romantic fire-side dining. Enjoy scrumptious dishes such as seafood crepes, chicken & sausage gumbo, pan seared jumbo dry scallops, double cut brined, smoked & grilled pork chop, homemade ricotta & sundried tomato gnocchi Bolognes , pan roasted Long Island duck breast, grilled ribeye with green peppercorn sauce, osso busso, and roasted rack of lamb. Manu changes daily. Charlotte's is open for dinner from 5pm - 9pm. 845-677-5888. 4258 US-44, Millbrook, 12545.
Valentine's Day Dinner Dance at Poughkeepsie Grand Hotel. Four hours of top-shelf open bar. Tropical poached shrimp tower, field and baby greens with a citrus vinaigrette. Tableside choice of: NY Strip Steak & truffle butter; French breast of chicken; Pan seared Norwegian salmon, or roasted cauliflower & manchego cheese risotto. Chocolate dessert sampler. All couples receive one-dozen, long-stemmed, boxed roses, $140/couple; dinner dance only, +18% tip & NYS tax. Pre-paid reservations only. Complete your night with a deluxe guest room, includes full American hotel breakfast; room & dinner package/$215. 40 Civic Center Plaza., Poughkeepsie, 12601 845-485-5300.
Click Here to Download the Flyer
Valentine's Day Dinner at Shadows on the Hudson: Celebrate Valentine's Day with a romantic evening on the Hudson River. You and your significant other will feast on a magnificent 3-course dishes specially prepared by the executive chef ($65). Reserve your table by calling 845-486-9500. 176 Rinaldi Boulevard, Poughkeepsie, 12601
Click Here to Download the Flyer
Dinner and live Jazz at Essies Restaurant. Come celebrate Valentine's Day with us and enjoy live jazz from Hudson Valley musicians Lew Scott and Steve Raleigh. Crafted Cocktails are available from 4:00-6:00pm, followed by dinner seatings from 5:00-10:00pm. The regular menu is available along with Valentine's Day specials. Lew and Steve will be performing from 6:30-8:30pm, so reserve your table today and don't miss out on a great night of music and food! 14 Mount Carmel Place, Poughkeepsie 845-452-7181.
Couple's Walk with an Alpaca at LiliMoore Farm. What a unique way to spend Valentine's Day! This program is for 2 people to each walk an alpaca. This program has all the great perks of our alpaca buddy program but this time you and your valentine each get to walk an alpaca while going on a private scenic tour of the property. Once the walk is over we take a professional photo of you and your valentine with the alpacas and give you a heart frame to put it in. Just like with our regular alpaca buddy you will still a free key chain each, a certificate, and a subscription to our newsletter. It is a wonderful way to let the special person in your life know that you really put thought into their gift this year and wanted to do something extra special. The program is approximately one hour long and we will be outdoors the entire time enjoying the beautiful scenery. Offered select times on February 14th, 16th and 17th. Reservations required. 21 Moore Road, Pleasant Valley. 845-605-7002
Friday, February 15
Valentine's Winter Ball at the Villa Borghese. Since 1971 Villa Borghese and the Porco family have been synonymous with fine catering. You can taste their dedication to delectable cuisine and unparalleled service at the Winter Ball. Enjoy 4.5 hours Top Shelf Open Bar featuring Moet & Chandon. Begin the evening with comfort food inspired small bites. Seated dinner beings with a pasta course, followed by Entrée, which includes choice of Filet Mignon, Jerk Chicken, Potato Crusted Salmon or Madras Red Curry. Dessert, of course, is equally delectable! Music by Jimmy Dee Entertainment. 845-297-8207. 70 Widmer Rd., Wappingers Falls, 12590.
Click Here to Download the Flyer
If you are unable to celebrate on the day itself, Shadows on the Hudson offers their special Valentine's Day Dinner on Friday as well. Celebrate a romantic evening together on the Hudson River by feasting on magnificent 3-course dishes specially prepared by the executive chef ($65). Reserve your table by calling 845-486-9500. 176 Rinaldi Boulevard, Poughkeepsie, 12601
Click Here to Download the Flyer
Saturday, February 16
Millbrook Vineyards & Winery Decadent Delights Wine & Fondue Pairing. Join us for this unique pairing event in our heated loft space. Enjoy the beautiful sounds of Harpist, Amelia Theodoratus playing in the background while you enjoy sampling the food and wine selections from our five Fondue Stations. 2:00pm – 5:00pm. Reservations are required. 36 Wing Rd., Millbrook. $50/pp.