« Back to Calendar
Flash Sale - Spring Snowflake Bulbs From Locust Grove Gardens!

One-time only!
Purchase
Spring Snowflake bulbs
from Locust Grove.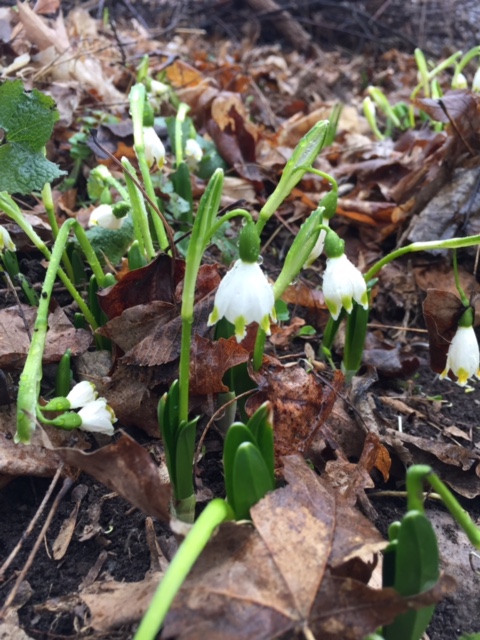 Spring Snowflake (
Leucojum vernum
) is a lovely little spring flower that blooms very early.
These are very unusual bulbs that you will not find in most garden centers or mail order catalogs. Their cousin, Summer Snowflake (
Leucojum aestivum
) is more widely available, but blooms later. We are digging clumps now and selling them over the next week.
Each clump of 6-10 bulbs costs $15.
Proceeds from this sale will benefit our gardens at Locust Grove.
Spring Snowflake, like many other spring bulbs, takes advantage of sunlight early in the season before deciduous trees leaf out. They will naturalize beautifully under the canopy of a deciduous tree or on the margin of a woodland.
This is a one-time, limited quantity sale. Come early!
Sale starts Friday March 7, 2017 and continues until we are sold out.
The Museum Shop is open
10am - 5pm
Every Day
Locust Grove Estate
2683 South Road
Poughkeepsie, NY 12601
|
info@lgny.org
| (845) 454-4500
---
Locust Grove Estate
2683 South Road
Poughkeepsie, New York 12601
US

Read the VerticalResponse marketing policy.
Date:
Saturday, Mar 18th, 2017
Time:
10:00 am - 5:00 pm
Cost:
Each clump of 6-10 bulbs costs $15. 
Contact Phone:
(845) 454-4500
Contact Email:
info@lgny.org
Location:
Locust Grove Estate
2683 South Rd.
Poughkeepsie, NY 12601

Home of artist and inventor Samuel F. B. Morse. Visitor Center open daily 10am - 5pm, April 1 - December 31. Grounds, trails and flower and vegetabel gardens open at no charge. Speical events include Sunset Sensations, a trail race, guided gardens tours, art exhibits, Summer Concert Series and interactive......Read more

Weather:
Click here for 12601 forecast
Map: