« Back to Calendar
"Ordinary Americans," Commemorating the 75th anniversary of the sinking of the HMT Rohna at FDR Presidential Library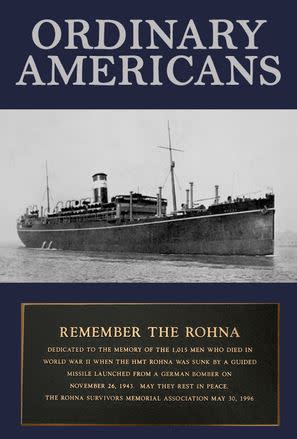 The Franklin D. Roosevelt Presidential Library and Museum will present "Ordinary Americans," a program to commemorate the 75th anniversary of the sinking of the HMT Rohna -- the greatest loss of America lives at sea, due to enemy action.
Family members of those who survived and those who perished will share their stories.
The event will be held in the Henry A. Wallace Center at the FDR Presidential Library and Home. 
Visit www.fdrlibrary.org or CLICK HERE to register.
Featured Events
Newest Events
Events at this Location
There are no upcoming Events at this location