« Back to Calendar
Merritt Bookstore Hosts Children's Author Hudson Talbott "Picturing Ameria: Thomas Cole and The Birth of American Art""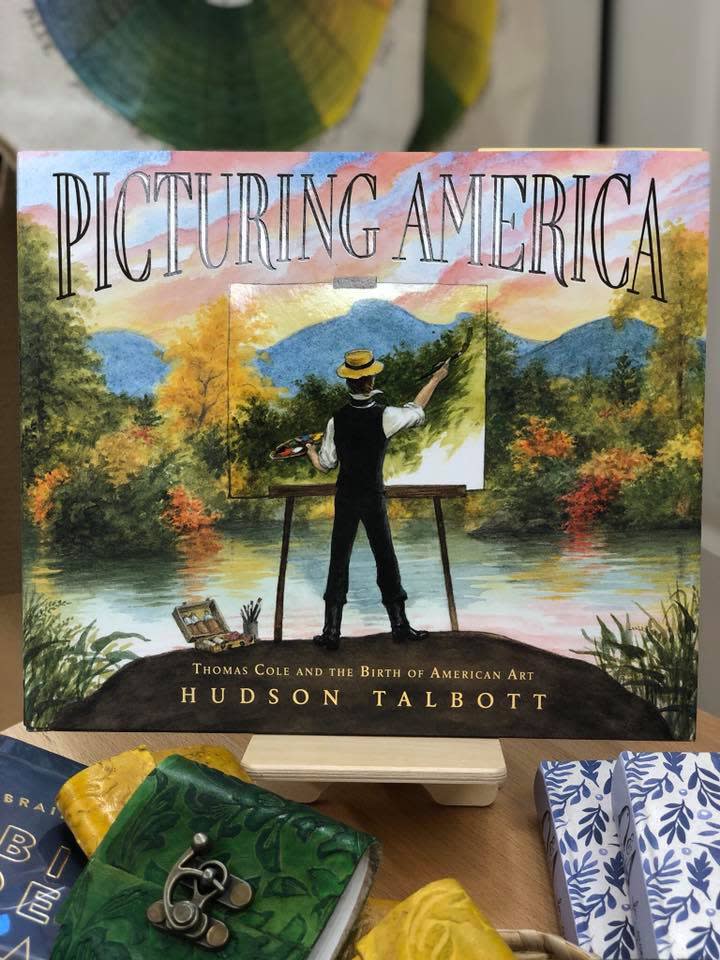 Learn about Thomas Cole, founder of the Hudson River School of landscape painting!
Hudson Talbott, acclaimed author and illustrator, has created a beautiful book for children, honoring this very interesting man who came to America, fell in love with the Hudson River Valley, and in the process became an advocate for the environment and helped shaped America's visual identity!
Visit with Hudson Talbott from 10:15-1pm, and don't miss the children's presentation at 11am!
Featured Events
Newest Events
Events at this Location
There are no upcoming Events at this location