« Back to Calendar
28th Annual Harvest Party at Millbrook Vineyards & Winery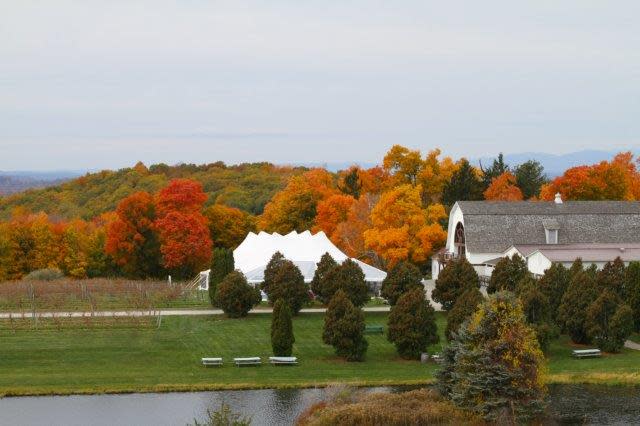 Come celebrate our 33rd Anniversary with Guest Chef Giovanni Scappin!
We hope you can join us this year to celebrate our annual fall tradition and our 28th Annual Harvest Party, featuring guest chef Giovanni Scappin! Our Harvest Party started out years ago as a group of friends and family who would come to help us harvest grapes. For their generous help, they would be rewarded with a delicious lunch served with Millbrook wine. This luncheon continued to evolve and it has grown into our largest and best known event of the year (and we don't make our guests pick grapes before they eat anymore!) Whether you've come to all our Harvest Parties or have never attended one, we look forward to welcoming you to Millbrook Winery and celebrating another harvest season.
Please note that during our Harvest Parties the winery is open for regular tours and tastings throughout the event for those planning to visit. 
Check out our full menu and reserve your seat today!  www.millbrookwine.com
Featured Events
Newest Events
Events at this Location
There are no upcoming Events at this location