« Back to Calendar
Legends by Candlelight Ghost Tours at Clermont State Historic Site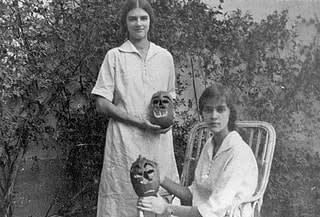 Legends by Candlelight Ghost Encounters are the highlight of Clermont's fall season!

This year, guests who come to Clermont will find themselves at a special lecture given by the curator of the over 280 year old estate when something goes wrong and the spirits of the house are released. Ghosts will emerge from Clermont to tell their stories of love, loss, success and failure. Some ghosts are scary, and some are funny, but all the stories they tell are true!

Visitors will be seated on the lawn of Clermont surrounded by the flickering specters of Jack-o'-lanterns; hand carved by the museum's staff. Visitors for the ghost encounter should bring their own chair or blanket as none will be provided. The entire event is outside so please dress for the weather.
Time slots available for every date are 6:45 p.m., 7:45 p.m. 8:45 p.m.ADVANCED RESERVATIONS REQUIRED. Tickets go on sale for the is event on October 4, 2020. Click here, for more information. 
Featured Events
Newest Events
Events at this Location
There are no upcoming Events at this location