« Back to Calendar
Clove Creek Theatre - "Cookin' with Gus"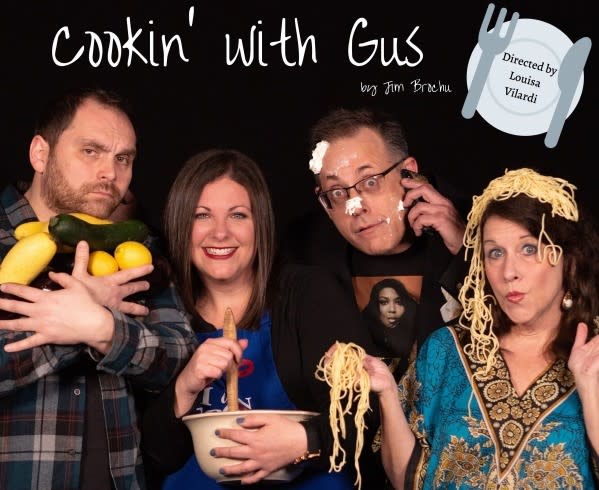 Gussie Richardson is a famous food columnist and cookbook author. Her agent comes to tell her she's been offered her own daily network television show. She wants to do it, but her husband Walter is dead set against it and Gussie discovers she has stage fright and can't open her mouth in front of a camera. Everybody tries to help her get over it . . . Walter through hypnotism, Bernie her agent by threats; and even wacky Gypsy Carmen from next door casts spells. Just when she thinks she's cured, the taping turns into a comic nightmare concluding in an all out food fight that almost ends the show and her marriage.
Show dates are: March 5, 6, 7, 8, 12, 14, 15, 19, 20, 21, 22.  Times vary by day. 
Featured Events
Newest Events
Events at this Location
There are no upcoming Events at this location