« Back to Calendar
POSTPONED | County Players Theater presents "Seven Keys to Baldpate"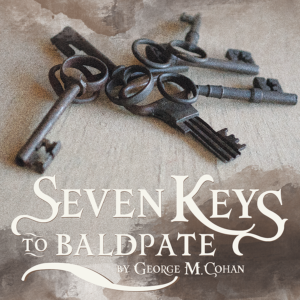 FEBRUARY 12, 13, 19, 20, 21, 26, 27, 2021
One of the most successful plays of the early 20th century, George M. Cohan created a new style of play which baffled and delighted audiences when Seven Keys to Baldpate opened in 1913: a melodrama crossed with a farce tied up in a mystery. The play tells the story of a novelist, William Magee, who locks himself away in a snowbound hotel for 24 hours in an effort to win a bet with the hotel's owner that he cannot write an entire novel during his short stay. The owner assures Magee that he has the only key, but Magee will discover over the course of the evening that there are several other keys, all in the possession of a collection of quirky, crazed characters involved in an increasingly bizarre scheme to steal millions.
Featured Events
Newest Events
Events at this Location
There are no upcoming Events at this location