« Back to Calendar
Postponed: Murder Mystery Weekend at America's Oldest Inn - The Beekman Arms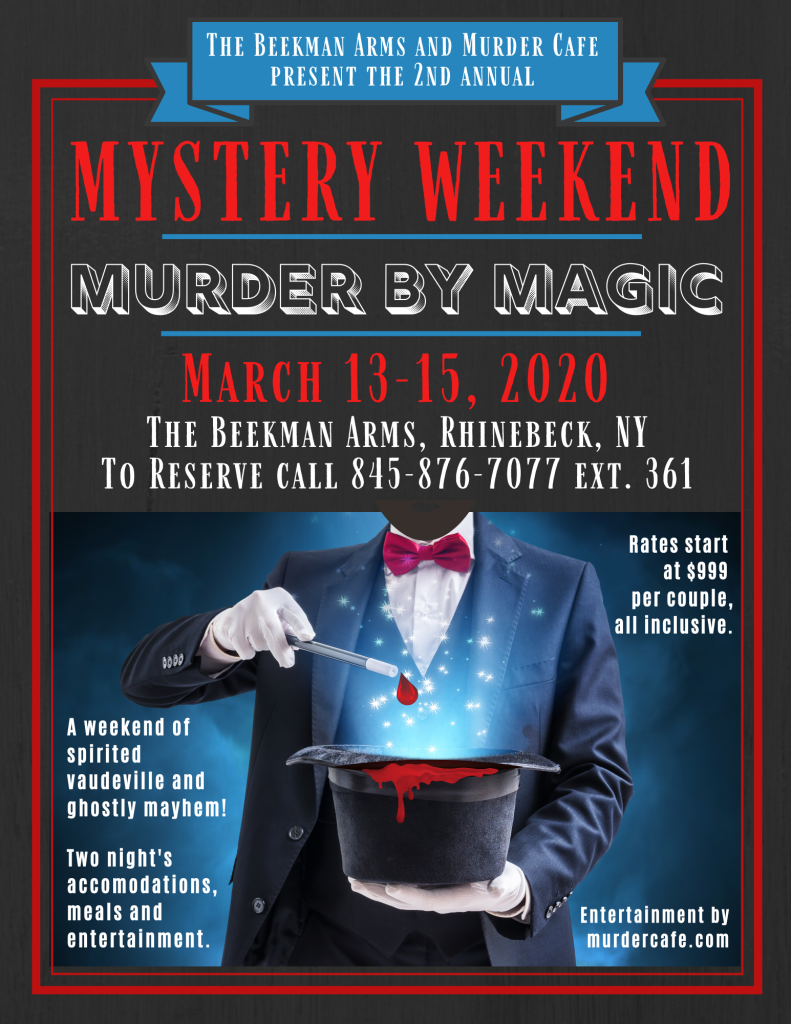 This event has been postponed until April 24.
Set in the 1920's, the intrigue begins Friday, during a speakeasy party, featuring live music by Miss Maybell. Here is where you'll meet the characters and the conflicts that lead to murder. On Saturday during lunch, the murder will take place and during dinner an investigator will be there leading you through the clues. Sunday morning, during brunch, the murderer will be revealed. Guess WHODUNIT and win a prize!
Weekend includes two nights luxury accommodations, speakeasy party, gourmet meals and access to historic Rhinebeck!
March 13th-15th, 2020
Entertainment by Murder Cafe
Featured Events
Newest Events
Events at this Location
There are no upcoming Events at this location