« Back to Calendar
18th Annual Modfest at Vassar College - Two Events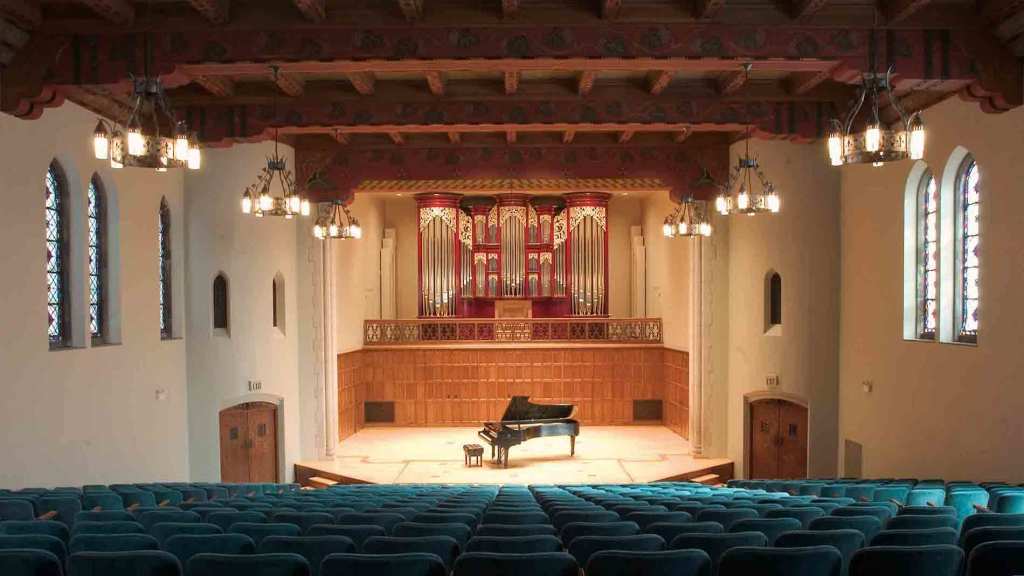 Modfest, Vassar College's annual exploration of the arts of the 20th and 21st centuries, celebrates its 18th season with the theme, "Reflect to Project" looks backward to move forward. Explore the arts through the Grammy Award-nominated vocal ensemble New York Polyphony, Jeff Snyder's laptop orchestra, Tony Award-winning actress Celia Keenan-Bolger, members of the Hudson Valley Philharmonic, and spectacular faculty and students in stunning performances and lectures.
Modfest will run January 30-February 9, 2020.
Featuring award-winning guest artists, faculty members, and students, Modfest 2020 continues the beloved tradition of music, visual art, dance, film, workshops, and lectures.
For a complete event listing & detailed descriptions, click on the Contact URL
Date Summary of Events:  
Saturday, February 1 at 1:30pm: Project: Community Arts Panel
Saturday, February 1 at 3:00pm: Reflect: An Artist's Life, Onstage and Off Reservations required, email: boxoffice@vassar.edu or call (845) 437-5599.
Sunday, February 2 at 3:00pm: Honorary Adene and Richard Wilson Concert
Wednesday, February 5 at 1:30pm: Open Rehearsal for Opposite Earth
Thursday, February 6 at 6:00pm: Build, Destroy, Build: Spontaneous Creation of Structure
Friday, February 7 at 7:00pm: Dance Performance – Vassar Repertory Dance Theatre This is a free but ticketed event—reservations are required & are available  https://vassardance.tix.com
Saturday, February 8 at 4:00pm Future Voices: Choral Concert featuring Cappella Festiva, Treble Choir, and Cor Capriccio Children's Choir
Saturday, February 8 at 5:30pm Exhibition Opening Lecture and Reception for Louise Bourgeois: Ode to Forgetting
Saturday, February 8 at 7:00pm Future Voices: Orchestra & Song
Sunday, February 9 at 3:00pm: Chamber Music from the Hudson Valley Philharmonic
Featured Events
Newest Events
Events at this Location
There are no upcoming Events at this location