« Back to Calendar
The Beacon Sloop Club's 2020 Winter Lecture Series "50 Years Later, A History of the Building of the Sloop Clearwater"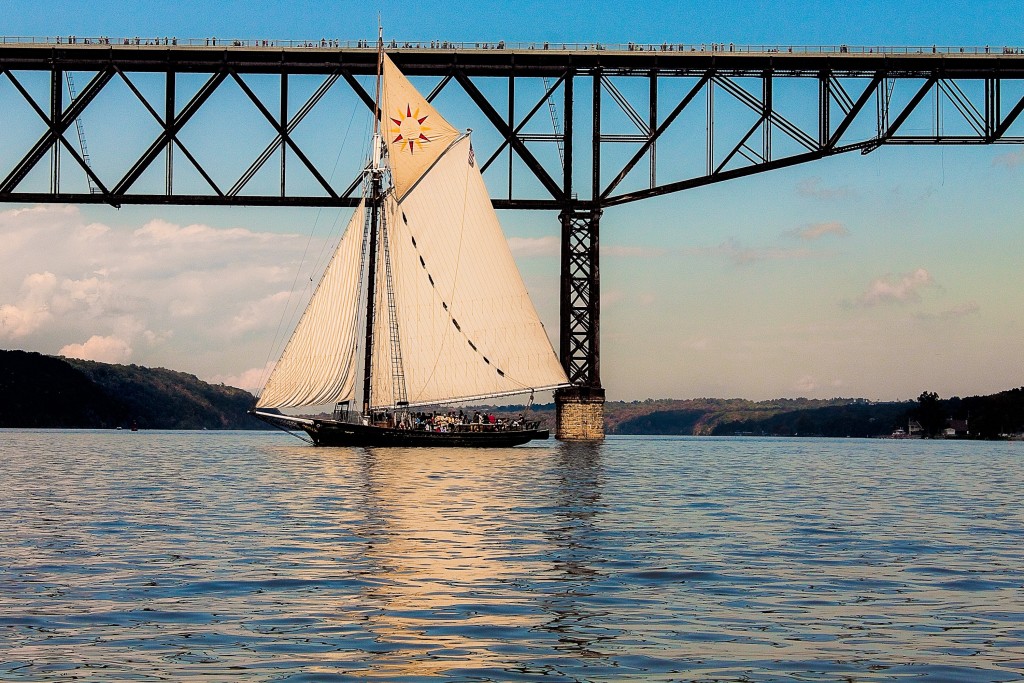 Talk by Betsy Garthwaite who is the past President of the Board of Directors of the Hudson River Sloop Clearwater, Inc. She is also a former Clearwater captain and has been involved in the organization for over 35 years
The dream began  with folksinger and activist Pete Seeger, who longed to recreate the iconic Hudson River sloop and get it sailing on the Hudson again. This talk will recount the story of America's environmental flagship, from the laying of the keel in October of 1968 to her launching in May of '69. 
Designed by naval architect Cyrus Hamlin, and built by the Harvey Gamage Shipyard in South Bristol, Maine, the sloop Clearwater is a replica modeled after cargo vessels that sailed the Hudson River in the 18th and 19th centuries. With their large sail area and shallow draft, they were designed specifically for the variable winds and depths of the Hudson River. For more than a century sloops were the primary conveyance for goods and passengers traveling between Manhattan and the interior.
Added to National Register of Historic Places in 2004, in 2019 Clearwater marked 50 years of service to the Hudson River and the communities that line its banks.
Featured Events
Newest Events
Events at this Location
There are no upcoming Events at this location