« Back to Calendar
Bolshoi Ballet Live in Cinema at The Moviehouse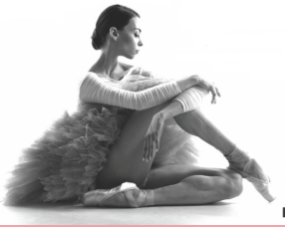 The Bolshoi Ballet is one of the largest companies in the world with over 250 dancers. 
Experience these famous ballet performances live from the Bolshoi Theatre in Moscow.
2020
Jan 26: Giselle (Captured Live) Giselle touches upon great and universal romantic themes. In this brand new production, renowned choreographer Alexei Ratmansky brings a fresh perspective to one of the oldest and greatest works of classical dance.
Feb 23: Swan Lake (Captured Live) Tchaikovsky's essential masterpiece returns with a new cast for the most beloved ballet in the classical canon. Technically challenging and filled with vibrant emotion, with a stunning and world-famous corps de ballet in perfect unison.
Mar 29: Romeo and Juliet (Encore)  The star-crossed lovers' tragic fate inspired Prokofiev a remarkable cinematic score, from the delicate theme of Juliet to the ominous Dance of the Knights. Bolshoi stars Ekaterina Krysanova and Vladislav Lantratov wholly embody the two eternal lovers in Alexei Ratmansky's stunning evocation of love at first sight.
Apr 19: Jewels (Captured Live)  Balanchine built an homage of captivating beauty to the three dance schools that had forged his style, each represented by a contrasting gemstone. Jewels offers a unique occasion to enjoy the genius of choreographer's visually captivating work.
Featured Events
Newest Events
Events at this Location
There are no upcoming Events at this location