« Back to Calendar
Hudson Valley Hot-Air Balloon Festival 2020 at Dutchess County Fairgrounds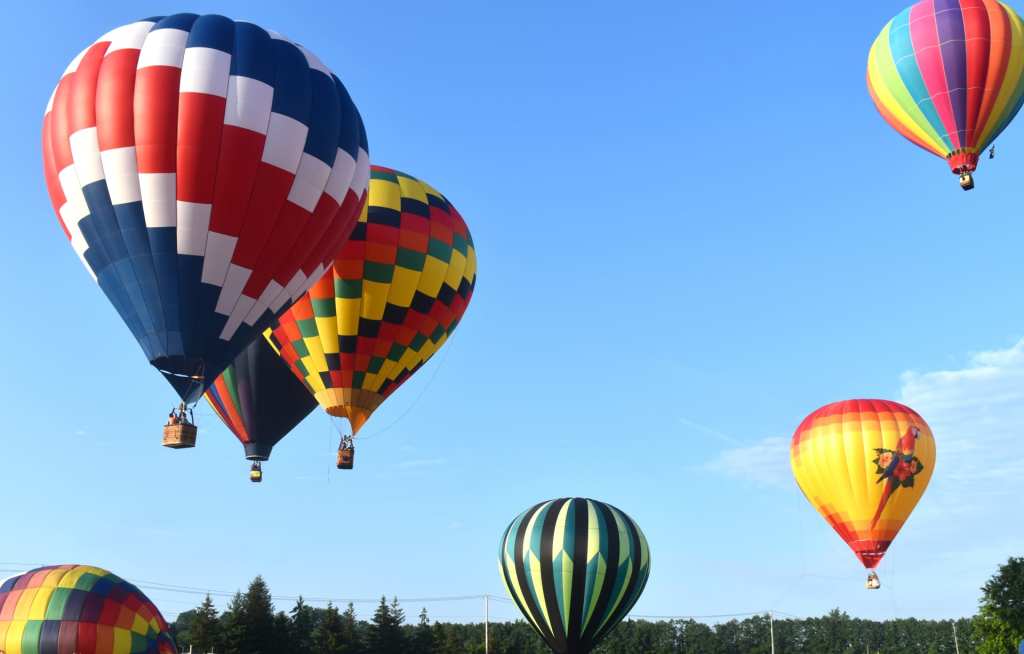 The 29th annual Hudson Valley Hot-Air Balloon Festival presented by the Dutchess County Regional Chamber of Commerce will be held July 10-12 at the Dutchess County Fairgrounds.
Early morning launches on Saturday and Sunday; Moon Glow each evening of the festival.
Friday, July 10 -  4pm - 9:30 pm
Saturday, July 11 – 5am - 9 am, and noon - 9:30 pm
Sunday, July 12 – 5am - 9 am, and noon - 8 pm 
With nearly 100 scheduled hot-air balloon launches, tethered balloon rides, moon glows, hayrides, family activities and much more. 
Featured Events
Newest Events
Events at this Location
There are no upcoming Events at this location