« Back to Calendar
The Rhinebeck Historical Society Holiday Party "The 100th Anniversary of women's Suffrage"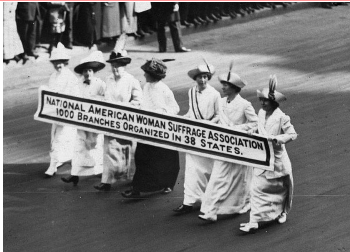 A talk by Bill Jeffway, Executive Director of the Dutchess County Historical Society, followed by questions and discussion, The 19th Amendment to the U.S. Constitution was ratified by a sufficient number of states on August 18, 1920, granting American women the right to vote, a right known as women's suffrage. Success came after a near-century of arguments for and against.
How was the women's argument heard in the context of the voices of African Americans and immigrants seeking equality? How did World War One, and its conclusion, affect the arguments for and against women's suffrage? This was also the time of the proposal to entirely prohibit the sale and consumption of alcohol with another constitutional amendment. Enjoy festive drinks, appetizers, and dessert.
Follow link to newsletter with form and mailing instructions.
Featured Events
Newest Events
Events at this Location
There are no upcoming Events at this location