« Back to Calendar
Sinterklaas and Dutch Holiday Traditions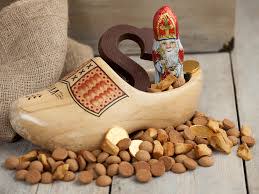 Program takes place at 1pm, 2pm and 3pm; due to limited space, advance registration strongly suggested.

At this fun family event you'll discover the history of Sinterklaas and learn about the holiday traditions that the early Dutch settlers brought with them to New Netherland. Learn how Sinterklaasavond (St. Nicholas eve) was celebrated in the home and taste some of the tradition Dutch sweets which were part of the festivities. There may even be a surprise visit by a special guest!  Activities for children are part of the program.
This program is offered by volunteers from the Wappingers Historical Society.  There is no charge for admission, but donations are gratefully accepted. Registration is available from the "Events" page at our website or on our Facebook page.
Featured Events
Newest Events
Events at this Location
There are no upcoming Events at this location