« Back to Calendar
4X4 Music Off Road an EzraGuitar Faculty Concert @ The Howland Cultural Center!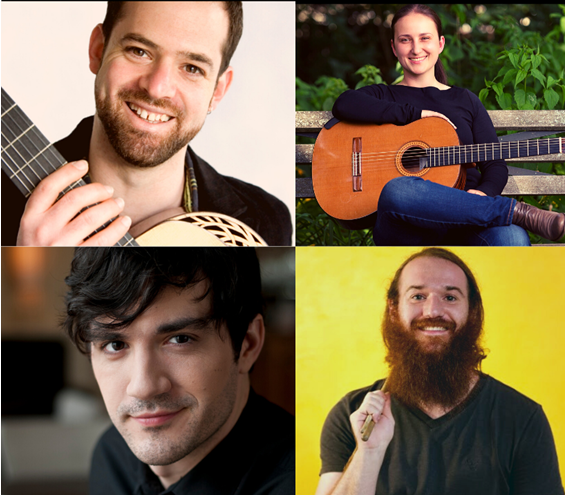 Features the renowned classical guitarists Jordon Dodson and Anna Mnich, faculty members at EzraGuitar, Maoz Ezra, EzraGuitar co-founder, and percussionist, Joshua Breslauer.

Come to experience some of the greatest musicians of this generation as they take you on a musical journey from the deep and winding forest roads of the Baroque and Classical Era all the way through history's ever expanding and twisting roads that lead to mountains, the sea and beyond.
Featured Events
Newest Events
Events at this Location
There are no upcoming Events at this location