« Back to Calendar
Astrological & Intuitive (Oracle/Tarot Card) Readings at Ye Olde Candle House Gift Shoppe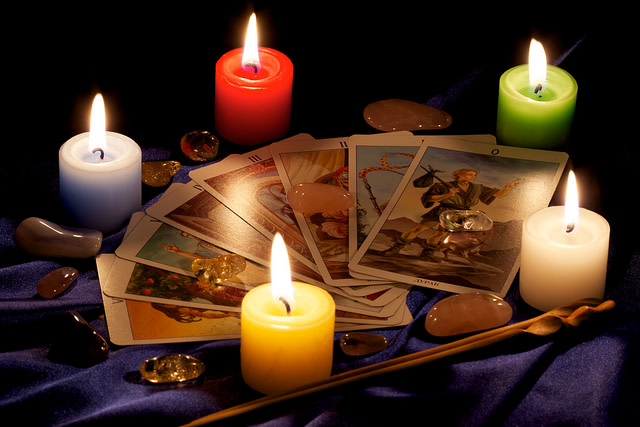 ASTROLOGICAL & INTUITIVE READINGS
FRIDAY, OCTOBER 18
4:00 P.M. - 7:30 P.M.
For intuitive readings, the Energy Oracle cards are used. This type of reading can focus on a specific question or area in your life that you would like some guidance with. The cards look at the energy dynamics at work. This reading can offer insight, affirm what you may already be aware of, as well as offer ways in which to manage the energies in a positive way.
An astrological reading gives you an overview of the basic signatures in your birth chart, with a look at what planetary energies are being highlighted at this time. For more about astrology and my approach to using it, please visit my astrology page.
For astrological readings I will need your date, time and place of birth. If you are unsure of the time, I can still do a reading, it will just be less precise.
To schedule a reading, please contact Sonya, the Candle Shoppe owner, at 845-635-1240 and let her know which type of reading you would like.
Readings will begin at 4:00 p.m. until 7:30 p.m.
20 MINUTES - $20
30 MINUTES - $30
LONGER READINGS AVAILABLE & COUPLE READINGS AS WELL
With Rev. Susan Olin-Dabrowski Whole Person Healing
Featured Events
Newest Events
Events at this Location
There are no upcoming Events at this location