« Back to Calendar
Celtica Pipes Rock Coming to MJN Convention Center Poughkeepsie!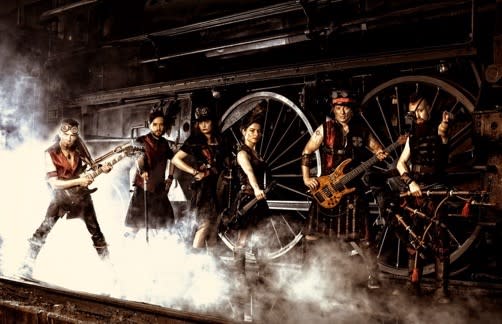 Celebrating St. Patrick's Day this year with Celtica!
Celtica is an international ensemble featuring pipers Duncan Knight and Jan Espie from Scotland, violinist Aya Georgieva from Bulgaria, drummer Tom Cadek and bassist Harold Weinkum from Austria. The majestic sound of the Great Highland Bagpipe soars above a powerful rock band, the masterly played violin expands the unique style with symphonic-epic melodies. Influences of Irish Folk, Symphonic Metal and Scottish tradition merge with the energetic Celtic Rock music, full of lust of life. This sound, as international as the musicians - hailing from Scotland, USA, Bulgaria and Austria - and the spectacular show guarantee a concert no one will ever forget.
Opening Band - Alternative Ulster
Tickets to this show can be purchased at the box office or through Ticketmaster.
Date:
Friday, Mar 20th, 2020
Time:
8:00 pm -
Cost:
$30 to $75 with two VIP options including exclusive front of stage access, meet & greet and CD!
Contact Phone:
(845) 454-5800
Contact URL:
http://www.midhudsonciviccenter.org/
Location:
MJN - Majed J. Nesheiwat Convention Center
14 Civic Center Plaza
Poughkeepsie, NY 12601
Weather:
Click here for 12601 forecast
Map:
Featured Events
Newest Events
Events at this Location
There are no upcoming Events at this location