« Back to Calendar
Annual Veteran Arts Showcase at the FDR Presidential Library/Wallace Center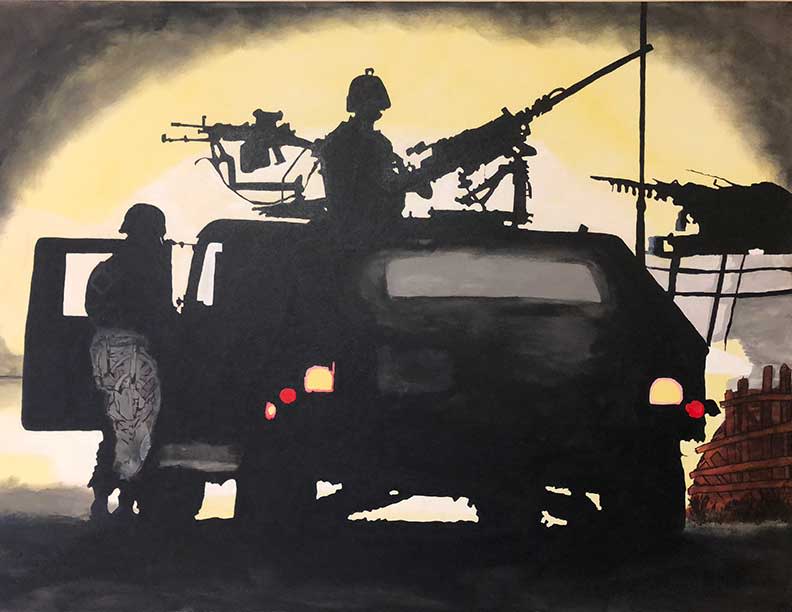 This celebration of veterans and the arts illustrates how arts heal, express emotions, and open doors to restorative communication.
This year's Showcase will feature a gallery of painting, sculpture and photography by veteran artists and their families, a performance by the 'Warwick Valley Wire Choir Orchestra', a youth string orchestra led by Elissa Maynard, a writing workshop by 'Warrior Writers', danceable rock and roll by veteran musician Larry Neumann's band, 'Jerry The Bulldog', a talk by Jane Strong about 'The Equus Effect', where interaction with horses helps veterans navigate the journey home.
Saturday Novemer 23rd from 6:30pm - 8pm A powerful documentary, 'Why Can't We Serve' about disabled veterans and the ongoing crisis of veteran suicide, followed by a Q & A with blind Air Force vet Marty Klein, who wrote and directed the film.
For a more detailed schedule of events please check www.veteranartsshowcase.org
Date:
Friday, Nov 22nd, 2019
Time:
5:30 pm - 8:30 pm
Cost:
The event is free and open to the public
Contact URL:
www.veteranartsshowcase.org
Location:
Franklin D. Roosevelt Presidential Library and Museum
4079 Albany Post Rd
Hyde Park, NY 12538
Weather:
Click here for 12538 forecast
Map:
Featured Events
Newest Events
Events at this Location
There are no upcoming Events at this location