« Back to Calendar
Darkside Black Market at Darkside Records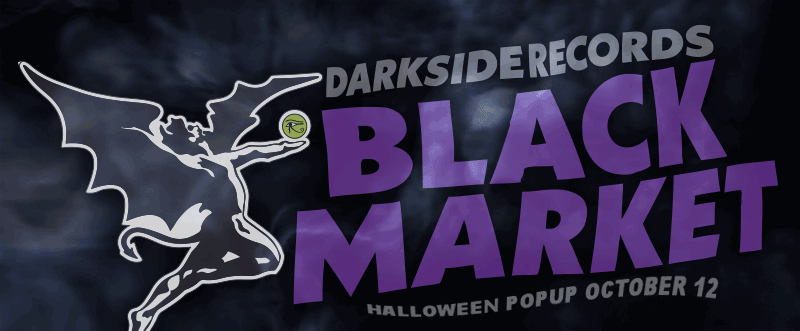 It's Darksid Records' favorite time of year, and they're celebrating with a special event dedicated to all things dark, spooky, and creepy- the Darkside Black Market at Darkside Records in Poughkeepsie, New York!
Shop local craftmakers, artists & vendors with dark art, vintage clothing, local and hand-made jewelry, crafts and more including Molly Monroe Apparel Atomic Annie's Accessories, It's a Trap Lando Shop, RTM Damascus Steel Blades, Sweet Metal Designs, Flying Monkey Totes, Mourning Rituals Curio, Cheeseboy Products and more TBA. Plus food, free live music and more!
It all takes place inside Darkside Records, the Hudson Valley's largest independent record store, which will be open and featuring a sale on vintage (used) music, and of course its usual inventory of music, patches, vintage band shirts, gifts, toys and more.
Always Free / Always All Ages
Featured Events
Newest Events
Events at this Location
There are no upcoming Events at this location