« Back to Calendar
DUPE EVENTBannerman Castle Chefs Farm Fresh Dinner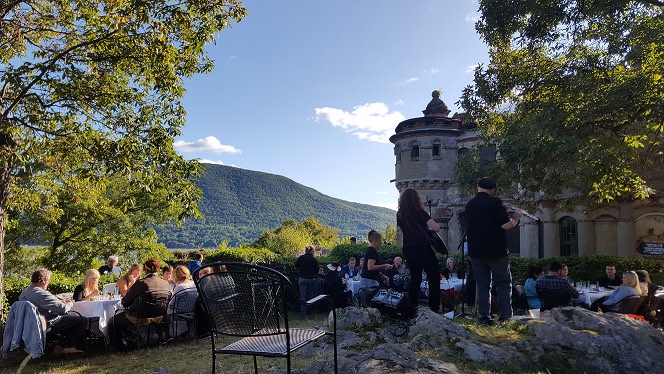 Event Director, Chef Noah Sheetz and fellow members of the Hudson Valley Chefs Consortium return again to create a five-course gourmet meal using only locally sourced ingredients.  Live music will be performed by Judith Tulloch and Steve Franchino of "Storm King Duo".
An art show featuring lovely paintings created on Bannerman's Island will also be on view at the dinner and many of the works will be for sale.  
The BCT's tour boat, the Estuary Stewardwill bring attendees to Bannerman's Island from the dock at the Beacon Waterfront (across from the Beacon Railroad station) - for two different departures - at 3:00 pm and the at 4:30 pm.
Attendees will also have time to take a brief tour of Bannerman's Island and visit the new Visitor Center and Museum, now open in the original Bannerman residence house.  New restrooms were also installed on the island this past spring.
Featured Events
Newest Events
Events at this Location
There are no upcoming Events at this location