« Back to Calendar
Wappingers Historical Society Hosts "Trash to Treasure Sale"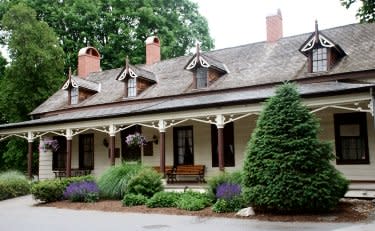 The sale will take place on the front porch of the Mesier Homestead rain or shine.
In addition to tag sale items, the Village of Wappingers Falls Mayor and co-owner of Stone Bridge Antiques, Matt Alexander, will be available for verbal appraisals of antique items brought in by the public.
Appraisals will take place from 1:00pm-3:00pm. There is a charge of $5.00 for each item appraised. 
Featured Events
Newest Events
Events at this Location
There are no upcoming Events at this location