« Back to Calendar
Fall Forage Farm Dinner at Harlem Valley Homestead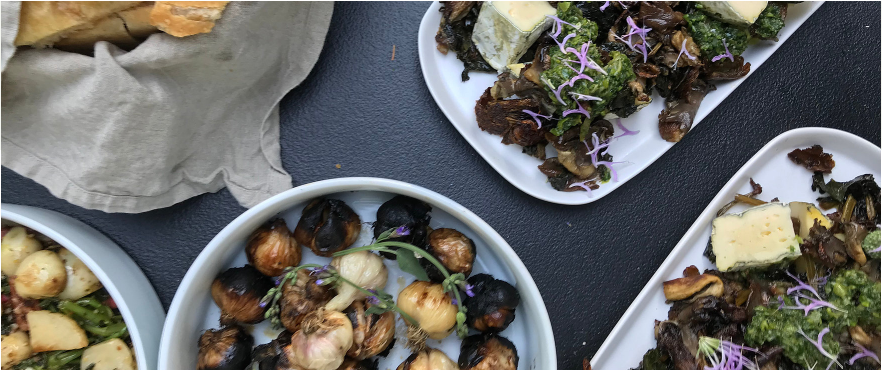 5:00 pm - 6:00 pm optional walking farm tour
6:00 pm - 6:45 pm appetizers and welcome drink on the farmhouse lawn
6:45 pm - 8:30 pm dinner, dessert and bonfire
Foraging grants access to a hidden world of culinary and sensory delight. We've developed keen eyes and practiced hands when it comes to harvesting wild foods during their small seasonal window. We've picked and plucked and preserved the harvest throughout the summer so we can share it with you at our next farm dinner.
We'll welcome you with beverages that express a love of place - all sourced locally and crafted with a story. Join us on the farmhouse lawn for appetizers and a family-style dinner cooked over open fire by our resident chef, followed by dessert and a campfire.
We have excellent vegetarian and vegan options and we are happy to accommodate allergies and dietary restrictions with advance notice.
Join us an hour before the event for a walking tour of our working farm. We will visit our animal herd and gardens and discuss the land, our farming practices, our history and our future.
In the afternoon, we are hosting an in depth Mushroom and Wild Edible walk from 2:30 - 4:30 pm. Come early to learn how to safely forage for and identify common wild mushrooms and plants. You can find out more by visiting http://bit.ly/FallForageMushroomWalk
Featured Events
Newest Events
Events at this Location
There are no upcoming Events at this location