« Back to Calendar
The Bardavon & Oblong Books & Music Presents Pete Souza "A Tale of Two Presidents"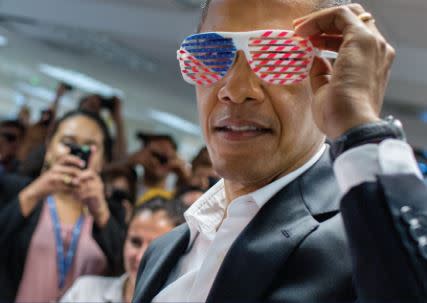 Chief Official White House Photographer for President Obama and the Director of the White House Photo Office - will give a dramatic visual presentation of exclusive photographs contained in his  #1 New York Times bestseller SHADE: A Tale of Two Presidents which tells the tale of the Obama and Trump years through visual juxtapositions that begin on Inauguration Day and move through the release of the Mueller report. Some call this "throwing shade." Souza calls it telling the truth. Shade is a potent comment on the state of our nation.
The presentation will be followed by an audience Q&A.
Featured Events
Newest Events
Events at this Location
There are no upcoming Events at this location