« Back to Calendar
The Ghost In The Mist 2019 Walking Tour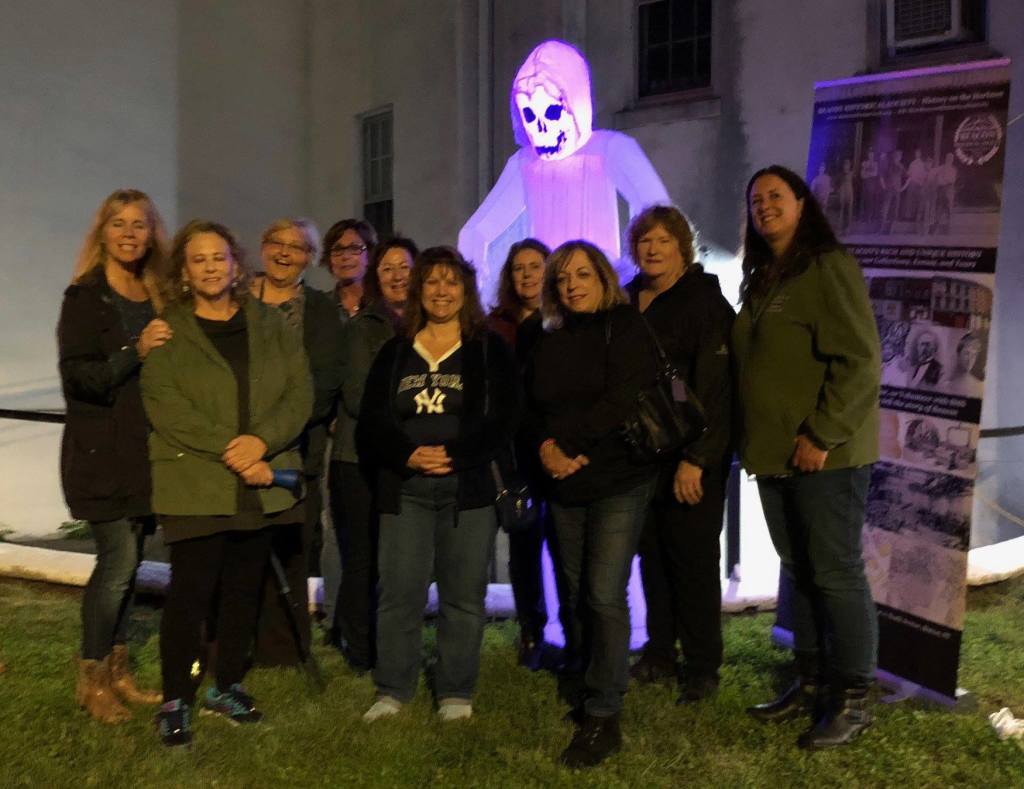 The Beacon Historical Society will hold its third annual Ghost Walk: The Ghost In The Mist 2019 Walking Tour. This tour will be offered Columbus Day weekend October 12 & 13 and October 25 & 26.
Our tour guide will lead the group by lantern-light through the streets of Beacon sharing local lore and legends and ghostly tales of haunted places throughout our area.  Over 300 years of our community's evolution will be shared by 4 ghostly spirits of the past each representing a specific time period of Beacon's history. 
The tour takes approximately one hour while walking over a half mile of uneven terrain and stairs in the dark evening hours, rain or shine. There will be seven tours held every ½ hour starting at 6:00 pm.
The tour will begin at Veterans-Foreign War Post (VFW), 413 Main Street/Teller Lawn Area, Beacon, NY 12508. To purchase tickets online  visit us at www.beaconhistorical.org.  A limited number of tickets may be available for walk-ins--please check our website for ticket table location. 
For more information, visit us at our headquarters at 17 South Avenue in Beacon. We are open on Thursdays from 10-12 pm and Saturdays from 1-3 pm, Second Saturdays 12-4, and by appointment.
Featured Events
Newest Events
Events at this Location
There are no upcoming Events at this location