« Back to Calendar
Dutchess County Historic Tavern Trail 2019 Rendezvous at Brinckerhoff House Historic Site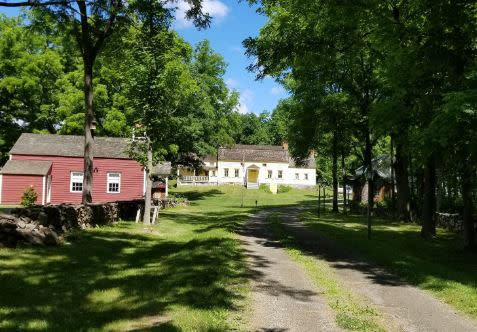 Come to a (Late) Summer Lawn Party!
Enjoy music from the 1920s and 1930s, along with demonstrations of local history, a picnic-style dinner, beer tastings with Cousin's Ale Works, and TAVERN TRAIL TRIVIA!
The winners of Tavern Trail Trivia will receive a growler from Cousins Aleworks, which they may fill with a brew of their choice for free at the Cousins location in Wappingers. Be sure to check out the Tavern Trail Facebook feed for clues!
Your ticket includes a picnic-style dinner, open access to the East Fishkill Historical Society's campus of amazing historic structures, and all of our usual entertainment.
Children's games will also be available to turn this outing into a treat for the whole family.
This event was originally scheduled for July 20th.
Featured Events
Newest Events
Events at this Location
There are no upcoming Events at this location