« Back to Calendar
Culinary Institute of America Marks 50th Anniversary of Moon Landing with "American Moonshot" Author Douglas Brinkley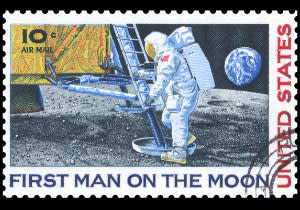 Join us in welcoming author Douglas Brinkley for a space-themed night surrounding his new book, "American Moonshot: John F. Kennedy and The Great Space Race."
Attendees are first invited to join Brinkley he  discusses the book, after which there will be a book signing and reception with photo moments, Tang cocktails, and other 'spaced-out' bites.  Book signing, talk and movie screening are free
Then, guests will explore a new food frontier with an astronaut-inspired prix fixe dinner before returning to the theater for a screening of Apollo 11, the new documentary that chronicles America's 1969 manned moon mission.
Specially-priced tickets for the dinner are available for $75, inclusive of alcohol, tax and student support surcharge. 
Event Times:
4 p.m.: American Moonshot discussion with author Douglas Brinkley and Dr. Ryan - Free
5 p.m.: Reception & book signing - Free
6 p.m.: Dinner at Post Road Brew House - Ticketed event
7:45 p.m.: Screening of Apollo 11 - Free
Featured Events
Newest Events
Events at this Location
There are no upcoming Events at this location