« Back to Calendar
Harlem Valley Homestead Hosts Farm Garden Bouquet Making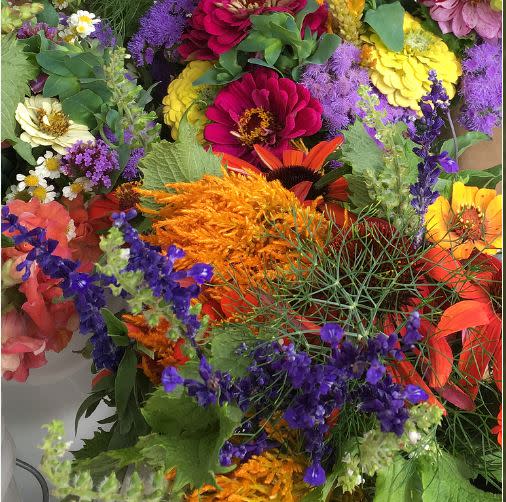 From seeding to arranging, learn the art of growing and designing bouquets with your own cut flowers.
In this three hour class, participants will begin by exploring different garden planning techniques. We'll share our favorite varieties of heirloom flowers and herbs grown in our cutting gardens. After a walking farm tour for inspiration, we'll demonstrate the best methods for harvesting and preserving flowers.
Following the garden walk, the hands on portion of the workshop will begin. Each participant will be provided with a beautiful selection of fresh cut flowers and herbs in addition to the blooms harvested on their walk. We'll walk step by step through the basics of crafting a professionally designed bouquet (even if you're a complete beginner).
Participants will make their own hand-tied bouquet to take home. Farm fresh flowers, a light snack and refreshments from will be provided. Please dress for outdoor activity: walking shoes, sunhats, and sunscreen!
Featured Events
Newest Events
Events at this Location
There are no upcoming Events at this location