« Back to Calendar
Mid Summer Bastille Day Farm Dinner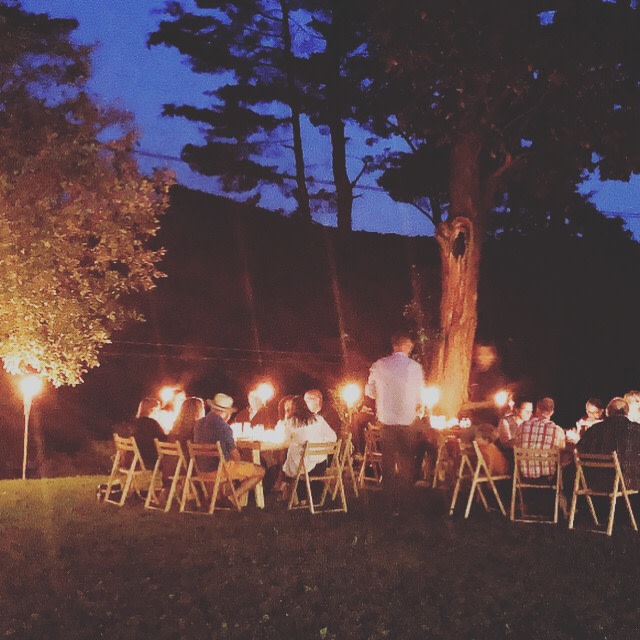 Chef Alicia Walter creates menus from the seasonal vegetables, meat, herbs and plants harvested from our abundant pastures, woodlands and fields. Our farm dinners celebrate ingredients wild and cultivated, based on what the land provides.
Share farm ingredients from our pastures, fields and orchards, cooked over the open fire for a french inspired feast.
Our seasonal menu features freshly harvested garlic, fruits from our nascent orchard, new mushrooms, and beef from our cattle herd.
Join us before the meal for a walking tour and get a behind the scenes look at our working farm. 
Future Farm Dinner Dates:
July 27
August 10
August 31
Featured Events
Newest Events
Events at this Location
There are no upcoming Events at this location