« Back to Calendar
Sesame Street Live: Make Your Magic at MJN - Majed J. Nesheiwat Convention Center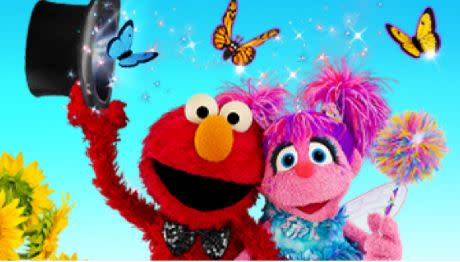 Your favorite Sesame Street friends are back, in Sesame Street Live!  Make Your Magic!  When magician extraordinaire Justin visits the neighborhood to put on a magic show, Elmo wants to join in.  But there's on problem:  Elmo doesn't know how to do magic, so he teams up with Justin, Abby, and friends to practice his trick while discovering the magical moments in everyday life!
All children ages 1 and up require a ticket.
Meet & Greet shows are 1 hour prior to show time.  Meet & Greet Pass must be accompanied by main event ticket.  Meet & Greet is a half hour long.
Shows are:  9/28: 10:30am, 2pm and 5:30pm and 9/29 10:30am and 2pm
Featured Events
Newest Events
Events at this Location
There are no upcoming Events at this location