« Back to Calendar
Darkside Bazaar Outdoor Flea Market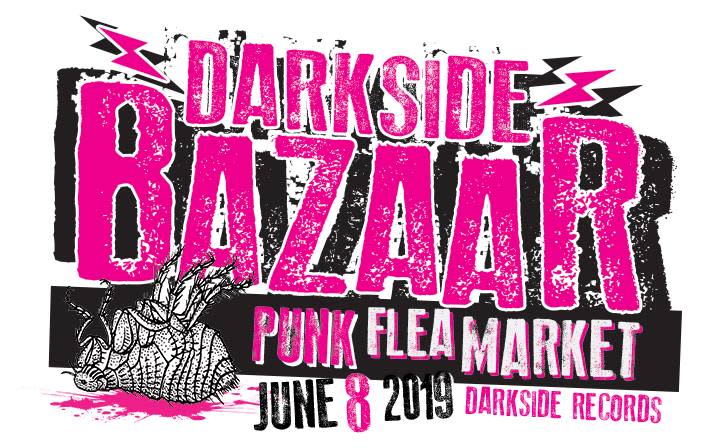 #DarksideBazaar is an annual outdoor punk rock flea-market style event in the parking lot at Darkside Records in Poughkeepsie, New York on June 8th, 2018! The event will take place 11am - 6pm. There will be food, live music, a bouncy castle (for both adults and kids), vendors with all kinds of wares including local original art, food, music, clothing, comics, collectibles, and so much more. and of course, it's all ages and FREE entry!!

We'll be collecting cash donations as well as donations of non-perishable pet-friendly items (pet food, etc) for Hudson Valley Animal Rescue and Sanctuary, a local non-profit, no kill animal shelter!

There will be food served on site, including The Poughkeepsie Grind who'll be serving coffee & treats, Noshi's Coney PK Hot Dogs and El Azteca Mexican restaurant serving up delicious Mexican food! And yes, there will be vegan & GF options!
Enter to win prizes from the great folks at 92.7 & 96.9 WRRV, who'll be onsite til 1pm! There will be free live music on our outdoor stage in the afternoon including Scoot Horton Music, Ciarra Fragale, Pitch Black Sunrise and more- so you can come enjoy some great local tunes while you hang!
Featured Events
Newest Events
Events at this Location
There are no upcoming Events at this location