« Back to Calendar
Jazz at Lincoln Center Summer Jazz Academy Faculty Concert at Bard College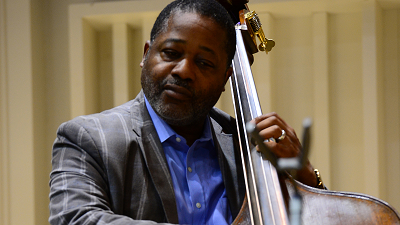 All Jazz at Lincoln Center concerts take place at Olin Hall.
Summer Jazz Academy Faculty - July 20 @ 2pm
This all-star ensemble's performance is a highlight of Jazz at Lincoln Center's fourth annual Summer Jazz Academy, a world-class two week residential education summer institute for advanced study in jazz performance. This year's Summer Jazz Academy faculty members are some of the top jazz professionals and headliners in the industry, and this show is your chance to see them play live on the same stage.
Summer Jazz Academy Student Combos - July 21 @ 2pm
Jazz at Lincoln Center All-Stars - July 27 @ 7pm
Summer Jazz Academy Big Band Finale - July 28 @ 1pm
Featured Events
Newest Events
Events at this Location
There are no upcoming Events at this location