« Back to Calendar
"Servants Tea" at Staatsburgh State Historic Site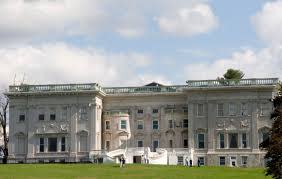 Enjoy tea around the table in the servants' dining room. Curator Maria Reynolds and Educator Don Fraser will talk about Staatsburgh's servants and provide background on the new "Servants Tour." Reservations required (limited space).
Other events in June (prices vary per event):
June 22 - "A Closer Look:  A Curator-Guided Exploration of the Hidden & Hard To See"
June 23 - "America's Elite in the Downton Abbey Era"
Featured Events
Newest Events
Events at this Location
There are no upcoming Events at this location