« Back to Calendar
"A Life in Service Servants Tour" at Staatsburgh State Historic Site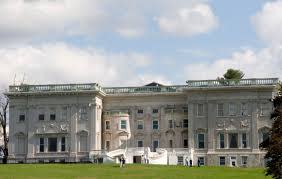 It took a small army to run this 79-room Gilded Age estate. See the mansion through the servants' eyes, as they rose before dawn and toiled until after midnight. The tour will include visiting the unrestored servants' hall. Even in its unrestored state, the hall is a striking artifact of the servant life and work, featuring the servants' dining room, the footmen's bedrooms and the tiled kitchen with its massive coal range.
Other events in June (prices vary per event):
June 15 & 16 - "A Life in Service Servants Tour"
June 18 - "Servants Tea"
June 22 - "A Closer Look:  A Curator-Guided Exploration of the Hidden & Hard To See"
June 23 - "America's Elite in the Downton Abbey Era"
Featured Events
Newest Events
Events at this Location
There are no upcoming Events at this location