« Back to Calendar
"Gilded Age Scandals" at Staatsburgh State Historic Site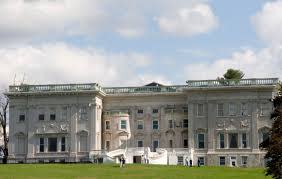 Ruth and Ogden Mills were paragons of respectability, but their Gilded Age friends were not! Learn about the scandalous behavior and intrigues of the very rich at the turn-of-the-century while touring the mansion. Reservations required.
Other events in June (prices vary per event):
June 15 & 16 - "A Life in Service Servants Tour"
June 18 - "Servants Tea"
June 22 - "A Closer Look:  A Curator-Guided Exploration of the Hidden & Hard To See"
June 23 - "America's Elite in the Downton Abbey Era"
Featured Events
Newest Events
Events at this Location
There are no upcoming Events at this location