« Back to Calendar
Bard SummerScape 2019 - Cabaret, Music and More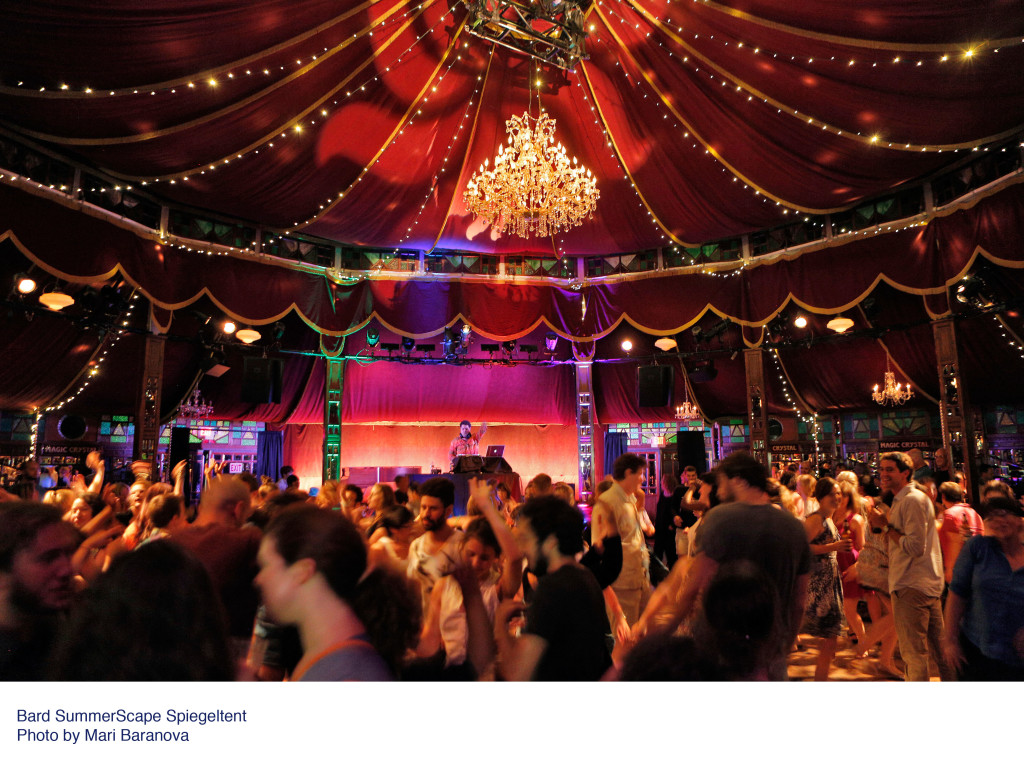 Each weekend brings new enchantments as a lineup of Spiegeltent favorites and dazzling newcomers take the reins for Friday and Saturday cabaret; the Catskill Jazz Factory returns with the Thursday night jazz series; and Sundays are packed with swing, storytelling, and more.  Bard Sumerscape Festival runs June 29th - August 18th
On Friday and Saturday nights, Spiegeltent Cabaret offers sophisticated entertainment with an adventurous edge that is usually quick to sell out. This season brings the SummerScape debuts of neo-soul music collective Lady Moon & The Eclipse, fabled drag artist Lady Bunny, and cult queer icon John Cameron Mitchell, and the returns of nightlife legend Susanne Bartsch, funk diva Nona Hendryx, vocal powerhouse Lisa Fischer, postmodern performance artist Meow Meow, hot-jazz darlings The Hot Sardines
Friday and Saturday night revels continue After Hours, when the finest guest DJs spin the decks for patrons to dance in the company of SummerScape artists, while taking advantage of the after-hours menu and late-night bar.
On Thursday evenings (beginning July 18th), the Spiegeltent joins forces with the Catskill Jazz Factory to present "Singers & Songbooks." This special five-concert series offers 21st-century interpretations of the songs made famous by such seminal singers as Frank Sinatra, Anita O'Day, and Joni Mitchell; dance legend Fred Astaire; and jazz pianist Horace Silver.
There will also be several special events on Sundays, including a family-friendly event in celebration of the Merce Cunningham centenary (Cage/Cunningham Music and Dance Circus and two sessions of Bard's beloved SummertimeSwing, complete with live music and pre-performance dance instruction from the professionals.
Before and after each event, patrons can enjoy Dining at the Spiegeltent – either inside the tent itself, or out in the beautiful gardens – with a menu of seasonal fare served at selected lunchtimes and dinnertimes on Thursdays through Sundays. A full bar offering will complement the dinner menu.
Visiting from New York Metro Area?  Some performances offer Luxury Coach round trip option from NYC Upper West Side to the Fisher Center for $40.  Select coach option available at checkout.
Featured Events
Newest Events
Events at this Location
There are no upcoming Events at this location