« Back to Calendar
Kaatsbaan International Dance Center Hosts Nathan Griswold & Ana Maria Lucaciu: "Slightly Off Stage"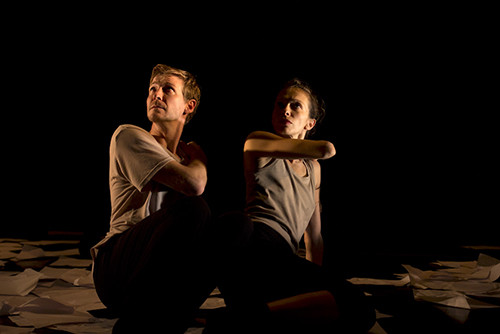 Nathan Griswold & Ana Maria Lucaciu, Artistic Directors
On a sparse stage, two performers cross paths while trying to complete conflicting tasks. It doesn't go well. Through a series of moving exchanges, and a touch of the absurd, the two disagree, maneuver and negotiate, each adjusting to a world thrown out of kilter. In their first collaborative effort, Ana Maria Lucaciu and Nathan Griswold team up to offer a singular experience, drawing deeply from traditions of absurd theater, clowning, and a rich vocabulary of contemporary dance.
Featured Events
Newest Events
Events at this Location
There are no upcoming Events at this location