« Back to Calendar
Hyde Park Trail End 2 End Walk Hike Run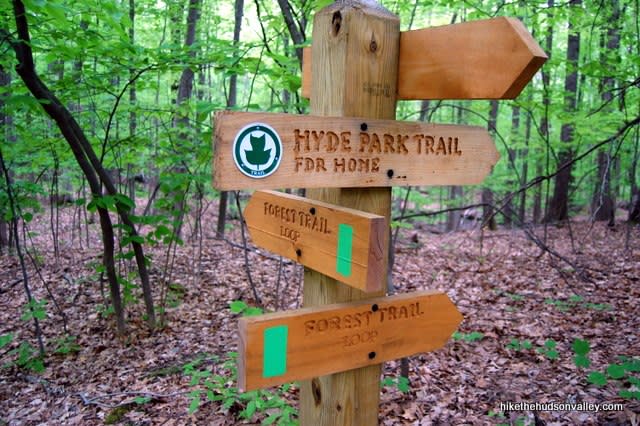 Hyde Park Trail
End-2-End Trek

Saturday, June 1, 2019
Sign-in 7:30 am to 9:00 am at Vanderbilt Parking Lot

Celebrate National Trails Day by hiking (or running) the Hyde Park Trail. Join us on a 9-mile End-2-End trek from Top Cottage to Vanderbilt, via Val-Kill, the FDR Site and Riverfront Park.

Bring everything you need for a 9-mile day of hiking: water, lunch, insect repellant,,
rain gear and other essentials. Park at the Vanderbilt Mansion, and we will shuttle you to the starting point (Sorry, no exceptions). The hike will finish at Vanderbilt.

The event is free. Capacity is limited, so pre-registration is recommended.  Check the link above for updated information and Registration (when it becomes available).
Featured Events
Newest Events
Events at this Location
There are no upcoming Events at this location