« Back to Calendar
Vanderbilt Garden Association Offers Free Tours of the Formal Gardens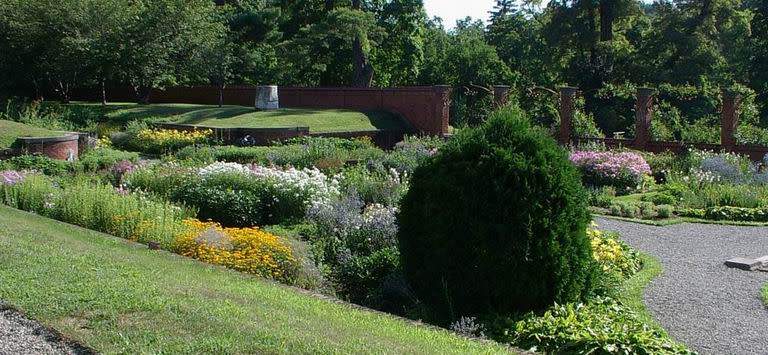 Sundays, May 19, June 16, July 21, August 18, Sept 15, Oct 20 Stop by anytime between 1:00 pm and 3:30 pm
Interpreter guides from the F.W Vanderbilt Garden Association will be offering FREE tours of the Vanderbilt Gardens the 3rd Sunday of every month, May-October. Learn about the history and the ongoing process of rehabilitating and maintaining the gardens. More information about the gardens is available here. 
Tours begin at the entrance to the gardens.
The volunteer interpreters will discuss the history of the gardens, with a focus on the Vanderbilt ownership and the mission of the not-for-profit Vanderbilt Garden Association to rehabilitate and maintain the plants, shrubs, trees, and statuary in the gardens as they were in the 1930's just prior to Mr. Vanderbilt's death. They will also provide information about three major projects the gardens are currently undergoing: the renovation of the Cherry Walk, the replanting of the Rose Garden terraces, and the rehabilitation of the Rose Garden fountain. Visitors can also visit the 1875 Toolhouse to look at photographs of the gardens taken during and since the Vanderbilt era.
Featured Events
Newest Events
Events at this Location
There are no upcoming Events at this location