« Back to Calendar
The Beekman Arms Yoga & Brunch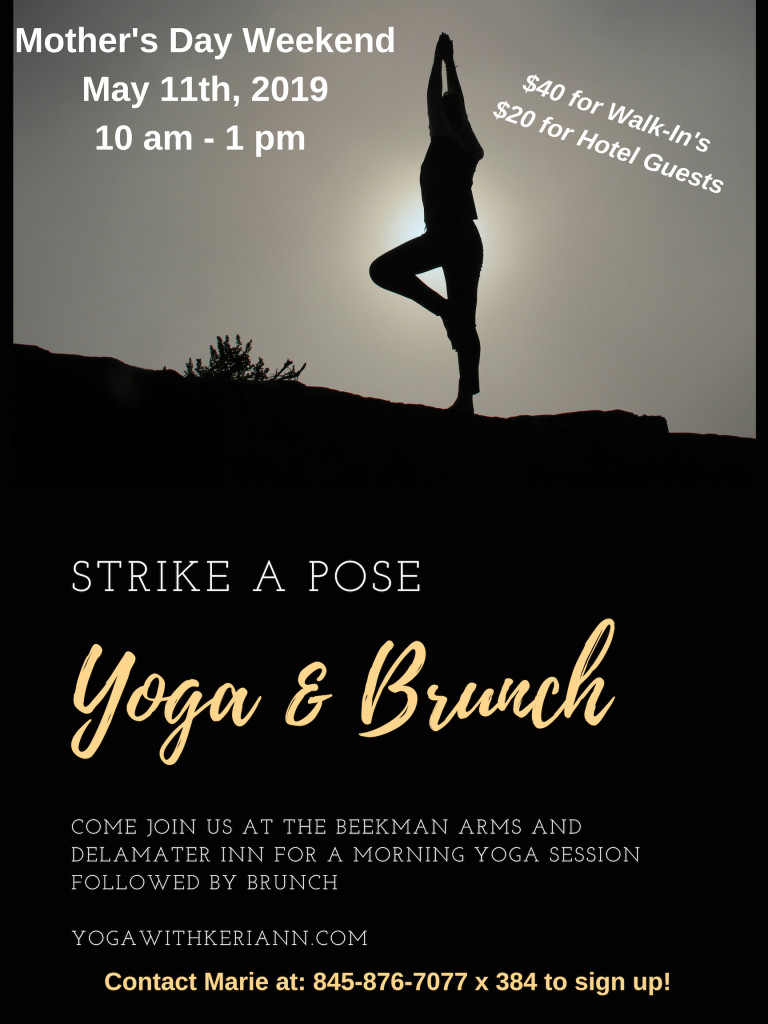 Keri-Ann* Yoga and the Beekman Arms presents:
Yoga & Brunch
Come join us in the Conference Center at the Delamater Inn for a yoga session followed by a brunch buffet. 
Admission is $40 and $20 for hotel guests!
Perfect for a Mother's Day activity that everyone can enjoy!
Please call 845-876-7077 ext. 384 to sign up!
Featured Events
Newest Events
Events at this Location
There are no upcoming Events at this location