« Back to Calendar
Howland Chamber Music Circle Presents Horszowski Trio with Masumi per Rostad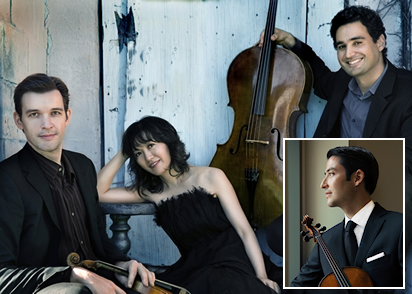 The Howland Chamber Music Circle concludes its spring concert series with the Horszowski Trio, featuring violist Masumi Per Rostad.
Returning to the HCMC's chamber music series, the Horszowski Trio will be joined by violist Masumi Per Rostad to perform piano quartets as well as trios.  Masumi has appeared at HCMC a number of times as part of the fabulous Pacifica Quartet.
You don't want to miss this incredible performance, presented in an intimate setting at the historic Howland Cultural Center. Reception to follow.
Featured Events
Newest Events
Events at this Location
There are no upcoming Events at this location