« Back to Calendar
County Players Presents "Almost Maine"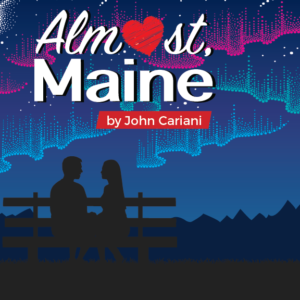 FEBRUARY 7, 8, 14, 15, 16, 21, 22, 2020
It's midwinter in the not-really-organized town of Almost, Maine, and the average temperature is minus 3° . . . but we find warmth in the cold, under the glow of the northern lights. This very human play takes a look at love, connection, and disconnection in a genuine, funny, and sometimes awkward way. And isn't that just like love in all its forms?
Featured Events
Newest Events
Events at this Location
There are no upcoming Events at this location