« Back to Calendar
Omara Portuondo From The Buena Vista Social Club at The Bardavon 1869 Opera House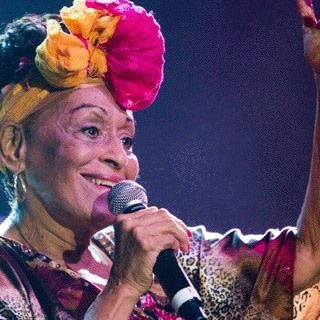 The diva of the Buena Vista Social Club,Omara Portuondo is a legendary singer whose voice reflects a long, creative life of passion and music. While other much-loved Buena Vista stars like Ruben Gonzalez and Ibrahim Ferrer were lured out of retirement, Omara has been continually performing since age 15 – an incredible 70 years – and while revolutions and wars shook the globe, she has carried on, with indomitable elegance. In 1997, just when Omara had hit normal retirement age and might be expecting to slow down, the Buena Vista Social Club® project boosted her profile throughout the world. Omara is a diva in the best sense, an ambassador of Cuba to the world. Now in her mid-eighties, there is a sense in which the curtains of an era are slowly, elegantly coming down.
Member on sale - Thursday, November 1 at 11am
General Public on sale – Friday, November 2 at 11am 
Members get $5 off and preferred seating.
Please note that
Bardavon Member Benefits
are NOT available through Ticketmaster.  Become a Bardavon Member
Featured Events
Newest Events
Events at this Location
There are no upcoming Events at this location